Invest in ME Research Young/ECR for ME Conference London 2019
The Thinking the Future London 2019 Conference took place in London on 28th May 2019.
In 2019 the Thinking the Future conference for young/early career researchers encapsulated the need to bring in new faces and new ideas to the field of ME research as well as provide a forum for networking for existing young/ecr researchers.
Following the successful 2018 inaugural conference a whole day was allocated in 2019 for the event, which took place in London in ME Conference Week.
The event was free for accepted participants who join this network. download flyer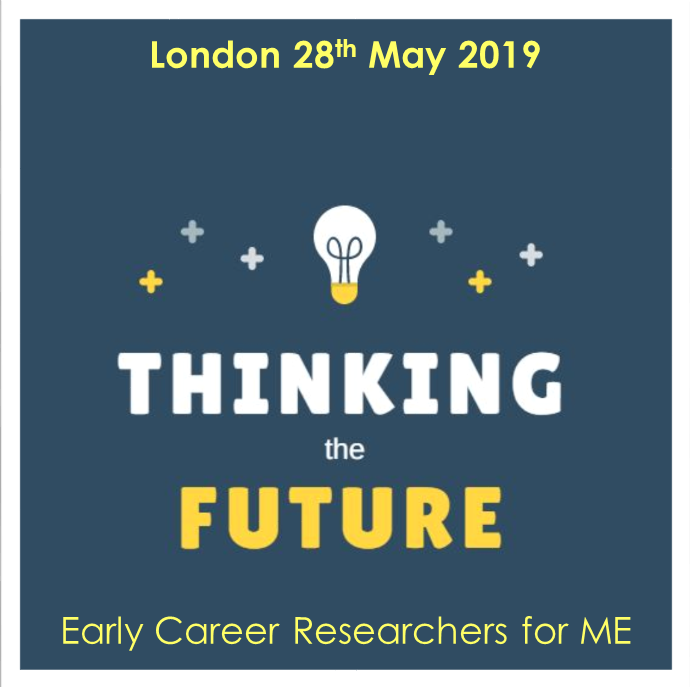 ---
Agenda
Copy of the TtF2019UK Agenda
Error processing SSI file

---
Thinking the Future News
News of the Thinking the Future event - click on the titles below.

The call for abstracts is now open. Those wishing to present their work can submit a short abstract (max 300 words) when registering.
Contact us
---
---