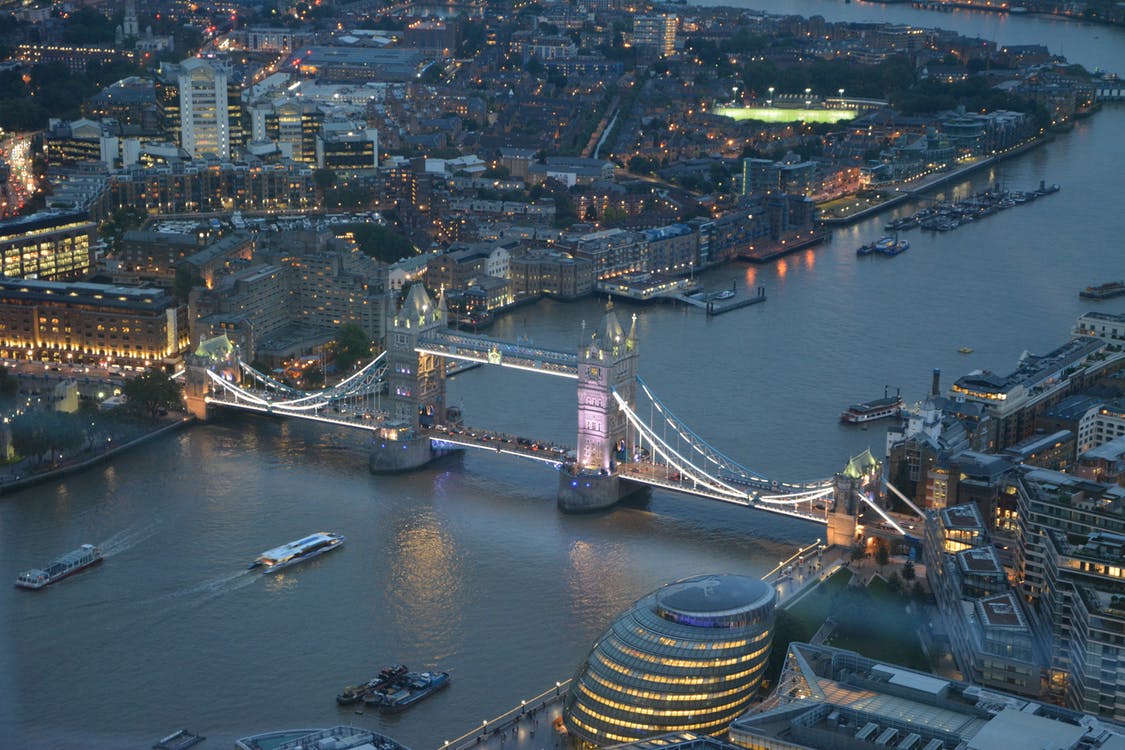 Thinking the Future for ME
The Thinking the Future conferences are research meetings organised by the charity to encourage biomedical research into ME and international collaboration amongst young and early career researchers.
This has been one of the main objectives of the charity.
Myalgic encephalomyelitis (ME or ME/CFS) was recognised in 2015 by the USA Institutes of Medicine -
"It is clear from the evidence compiled by the committee that ME/CFS is a serious, chronic, complex, multisystem disease that frequently and dramatically limits the activities of affected patients."
Despite the seriousness of this disease comparatively little biomedical research has been funded or performed on ME for the last decades.
This situation has been gradually changing with more more researchers becoming interested in the disease, mainly due to the work from organisations such as UK charity Invest in ME Research.
An international family of researchers working together has been facilitated by the BRMEC* Biomedical Research into ME Colloquiums held annually in London, UK.
To ensure that a foundation of biomedical research into ME can be sustained and to encourage new ideas from new areas then we cannot rely just on this family of researchers that has been built up from all parts of the world.
We need to draw in knowledge and expertise from other areas – as we have been doing for many years with our research Colloquiums and international Conferences.
Importantly, we also need to encourage early career researchers – and young researchers.
As part of the EMERG (European ME Research Group) concept - which aims to build a network of close European biomedical research collaboration to make rapid advances in research and funding for ME - in 2018 the charity initiated the young/early career researcher conference - Thinking the Future - an initiative to build an international network of new and young research capacity for the future.
We continue this into 2019.
download flyer
Research into Myalgic Encephalomyelitis
---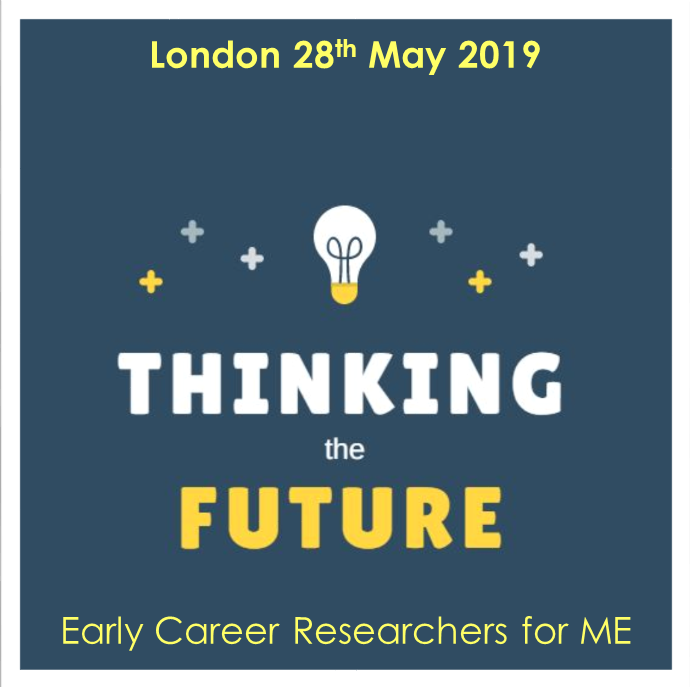 Who Can Participate
An Early Careers Researcher is defined an individual who is within a few years of the award of their PhD or equivalent professional training, or their first academic appointment.
This event will be open to postgraduate students and postdocs involved in biomedical research, and also medical students with an interest in biomedical research into ME.
It will provide an international forum where research into ME can be discussed, ideas can be generated and a network built to allow opportunities for those young or early career researchers who are already involved in research into ME, or involved in another research area which may be of relevance to understanding ME.
All applications for participation will be considered by the committee responsible for planning the agenda, which will include existing young researchers.
---
Our Next Young/Early Career Researchers Conference
In 2019 the Thinking the Future conference for young/early career researchers will encapsulate the need to bring in new faces and new ideas to the field of ME research as well as provide a forum for networking for existing young/ecr researchers.
Following the successful 2018 inaugural conference a whole day will be allocated in 2019 for the event, which will take place in London in ME Conference Week.
The event is free for accepted participants who join this network.
It is possible that some contribution to travel costs may be available (this will be determined on an individual basis).
TtF2019 London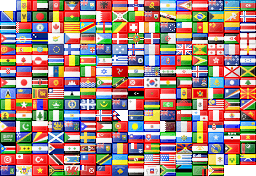 This international event will be in keeping with the emphasis we have placed on international cooperation.
The early career researchers whom we are funding will be present - indeed, we are hopeful that the young and new researchers will assist in running this event.
We are also working with the NIH to turn this into an international network with events being held in other countries.
So we have contacted research groups and our friends in other like-minded charities and organisations who have the same objectives as us.
The Thinking the Future Forum is developing into a group of international, early career researchers which will, in turn, facilitate further international collaboration in research into ME and new ideas being formulated.
It will, importantly, also give more awareness of the exciting possibilities of researching this disease – for the betterment of patients and carers.
We welcome all support for this and hope that more early career researchers and research departments will begin to appreciate the interesting and challenging opportunities that exist for biomedical researchers entering this field.
---
Past Thinking the Future Conferences
Thinking the Future for ME Conference 1 - 29th May 2018
TtF1
Thinking the Future 1 London, 2018
29th May 2018
The first Young/ECRConference took place in London on 29th May 2018.
The first TtF Conference aimed to increase international collaboration in research into ME by initiating a new network for young/ECR researchers.
Representation came from six countries and included experienced researchers from Oxford, Cambridge, Uppsala in Sweden, Coulmbia and Tufts in USA. The USA National Institites of Health (NIH) was also represented.
TtF Conference Agenda 2018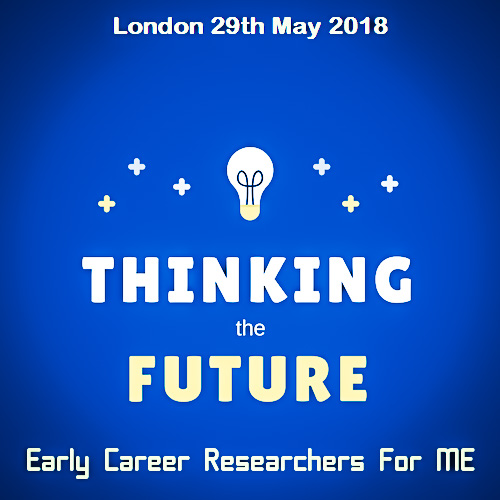 London 29th May 2018
---
Apply to Participate in Thinking the Future
Use the contact form below to apply to participate and to provide details of your research and why you wish to participate.
All applications will be considered by the committee responsible for planning the agenda.
Success! Your message has been sent to us.
Error! There was an error sending your message.
Contact Us
Get in Touch
Please use the form here to submit an application to attend the Thinking the Future for ME conference.
You can also use this form if you have any questions regarding the this event
All submissions will receive a response and all applications will be considered by the committee responsible for planning the agenda.
Thank you for your interest in the conference.
---
The Office
Address: Invest in ME Research
PO Box 561 Eastleigh SO50 0GQ Hampshire, UK
Phone: 02380 643736 / 07759 349743
Email:
Conference:
Centre of Excellence for ME:
---
Follow Us or Support Us
---
An opportunity to form a crucial element of future biomedical research into ME.
Join this unique gathering and help further research into ME.
---