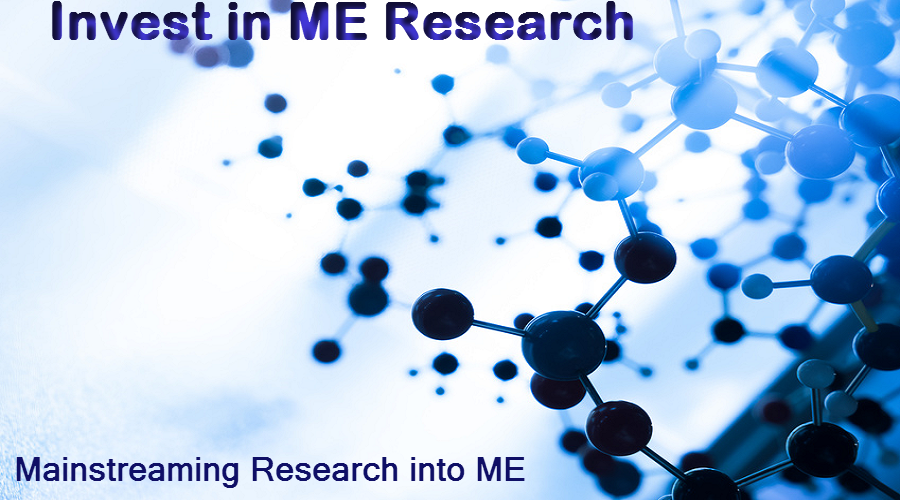 Invest in ME Research Colloquium/Conference Site
Invest in ME Research (IIMER) is a UK charity facilitating and funding a strategy of biomedical research into Myalgic Encephalomyelitis (ME or ME/CFS) and promoting better education about ME.
Since 2006 the charity has been arranging an annual international CPD-accedited biomedical research conference on ME.
Since 2011 the charity has been organising an annual international CPD-accedited biomedical research Colloquium on ME aimed at increasing international collaboration on research into ME.
The IiMER annual conferences and research colloquiums arranged by the charity now attract presenters, researchers, physicians, patient groups and journalists from around the world.
On this site one will find a description of the latest conference and colloquium and links to previous conferences/colloquiums including details of the presenters and the DVDs from the conferences.
Chairman's Welcome Message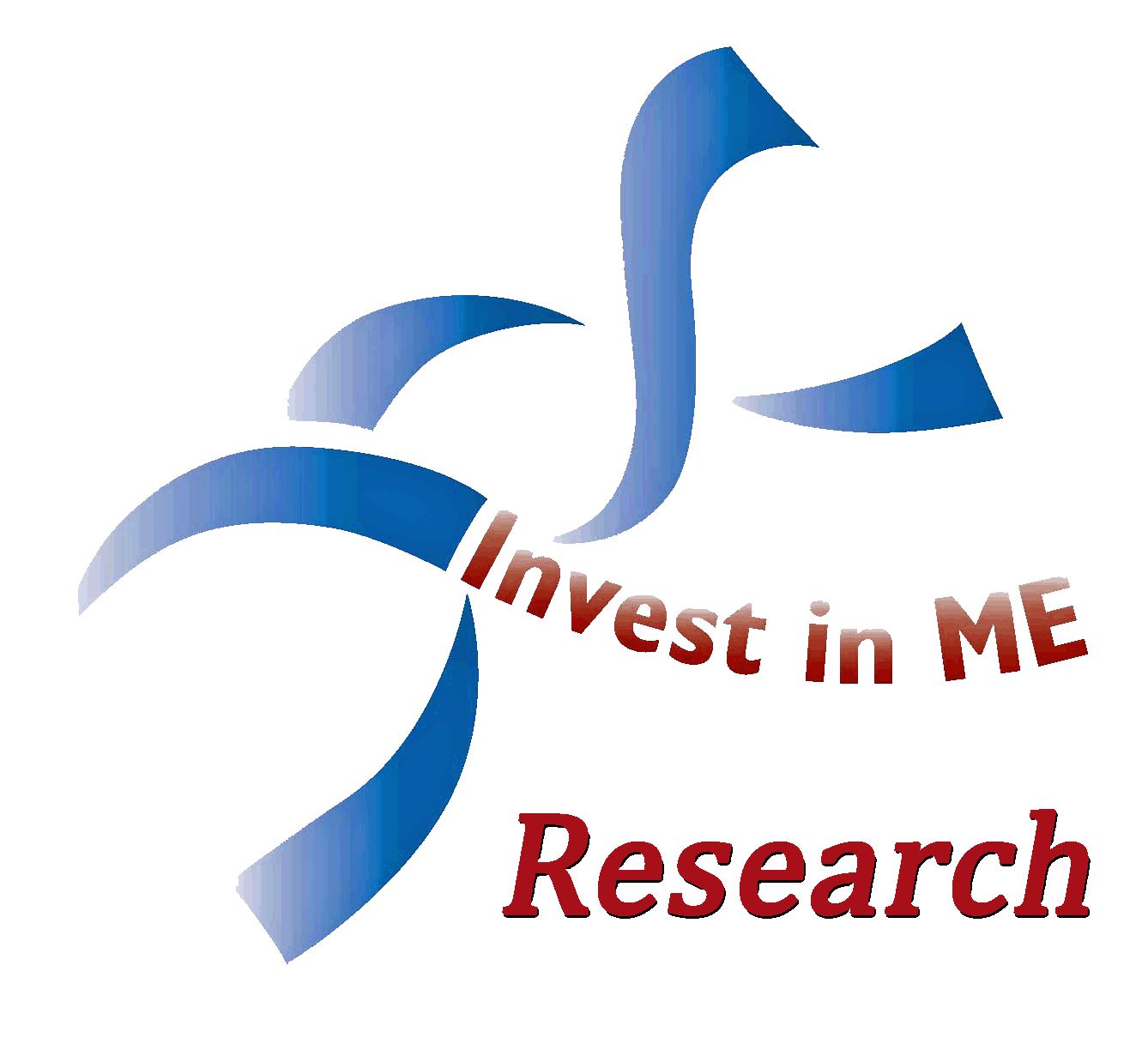 ---
Our next Colloquium and Conference
Our next research Colloquium and public Conference will be in 2019.

The Thinking the Future Young/ECR conference will be on 28th May 2019.
The BRMEC9 research Colloquium will be on 29th May - 30th May 2019.
The IIMEC14 Conference will be on 31st May 2019.
Click on the image on the right to go to the latest Conference page for #IIMEC14.
read more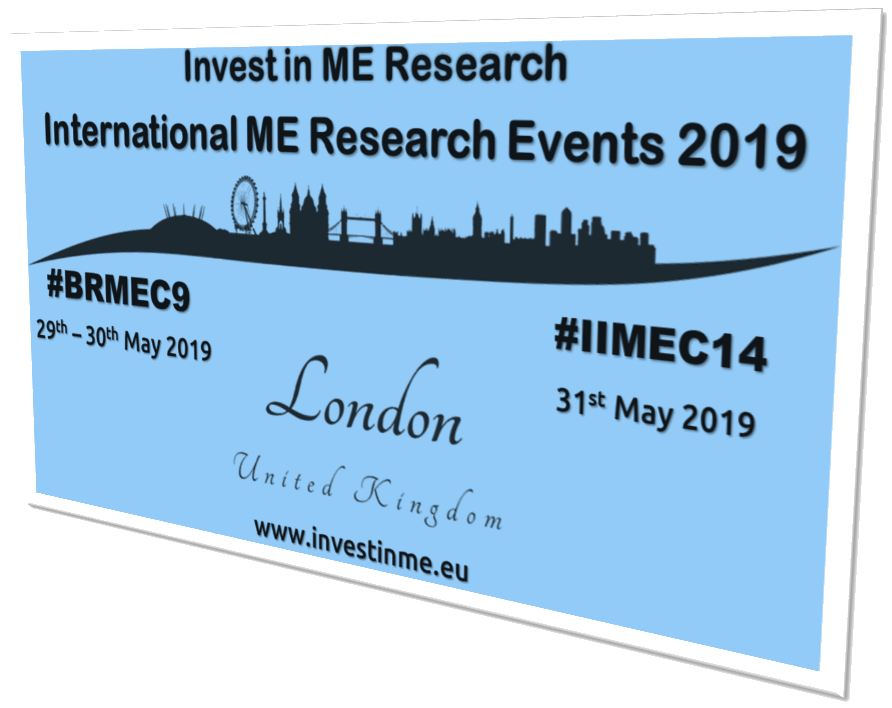 ---
Past Conferences
Invest in ME Research has been organising the International ME Conferences since 2006 - always in the heart of London.
Each conference has been CPD-accredited and each conference has been recorded in full on DVDs - which are all available for purchase.
Use the link below to see the history of the Invest in ME Research conferences and the progress being made by this small charity with a BIG Cause.
read more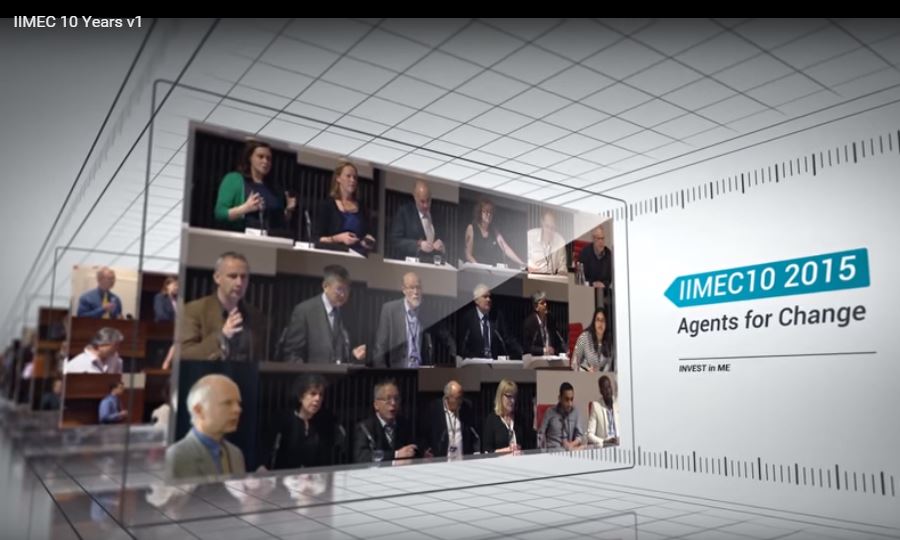 ---
Past Colloquiums
Invest in ME Research has been organising the Biomedical Research into ME Colloquiums since 2011. - always in the heart of London.
The Colloquiums are closed research meetings which provide a forum for international researchers to discuss research data, share knowledge and develop ideas around biomedical research into ME. These Colloquiums in London now regularly attract researchers from fifteen countries and contribute to progress in research into ME.
Past Colloquiums can be seen via the link below.
read more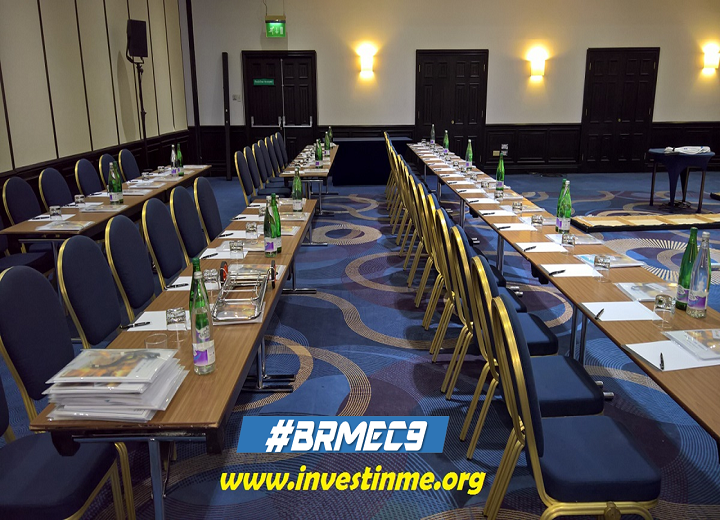 ---
CONFERENCE WEEK EVENTS LONDON, 2019
A Week of International Collaboration in London
Invest in ME Research is again organising a week full of events aimed at developing research into ME.
The events enable young and early career researchers to network, encourage and facilitate international collaboration and sharing between researchers from around the world, allows networking and presentation of research for a community of researchers, clinicians, healthcare staff, patients and carers, and more European patient group/charity collaboration.
---
Sponsorship Opportunities
The IIMEC* conferences attract researchers, professionals working in healthcare (GPs, nurses, paediatricians etc.), students, media personnel, politicians and ME patient groups, patients and carers from around the world. It is therefore a unique event providing potential sponsors with an opportunity to reach a wide range of interest groups, as well as targeted individual groups.
The IIMEC* conferences maintain a friendly atmosphere with the focus on research, treatments and progress.
To enable us to provide the best Conference possible we welcome donations or sponsorship from companies, organisations, support groups and individuals to make the International ME Conferences and Colloquiums a success.
read more
---
Other Invest in ME Research Activity
---
Research
IIMER are facilitating a strategy of biomedical research into ME. The charity is currently funding important research projects for ME in the UK.
Currently the main hubs of research are at UEA/Quadram Institute Bioscience in the Norwich Research Park and at University College, London.
Advisory Board
The IIMER Advisory Board is made up of eminent reseachers who are helping the charity to form a credible and productive biomedical research strategy which will provide the best and quickest route for translating research into possible treatments and cures for this disease.
European Collaboration
Invest in ME Research are one of the founder members of the European ME Alliance (EMEA) – a grouping of charities and patient organisations working together across Europe. Now thirteen countries collaborating.
---
Let's Do It For ME
Let's do it for ME! is a patient-driven campaign to raise awareness and vital funds for a UK Centre of Excellence for translational biomedical research into ME, clinical assessment, diagnosis and treatment for patients, training and information for healthcare staff, which would be based in the Norwich Research Park in the UK and aiming to work collaboratively with international biomedical researchers.
Research Colloquiums
In addition to the International ME Conference the charity also organises an annual International Research Colloquium which attracts researchers from around the world in order to discuss experiences and open up collaborations in order to find answers for this disease. By facilitating and initiating these links far quicker progress can be made in finding the cause of this disease.
Centre of Excellence for ME
Translational biomedical research - an iterative feedback of information between the basic and clinical research domains in order to accelerate knowledge translation from lab to bedside and back to lab again - allows translation of findings in basic research more quickly and efficiently into medical practice to produce more meaningful health outcomes and facilitate the sharing of repositories and research-based facilities and laboratories. This is the model IiMER are attempting to promote in our proposal for an examination and research facility based in Norwich.
Contact Invest in ME Research
Success! Your message has been sent to us.
Error! There was an error sending your message.
Contact Us
Get in Touch
If you have any questions regarding the conference then please contact us by email and we will get back to you as soon as possible.
Thank you for your interest in the charity.
---
The Office
Address: Invest in ME Research
PO Box 561 Eastleigh SO50 0GQ Hampshire, UK
Phone: 02380 643736 / 07759 349743
Email:
Conference:
Centre of Excellence for ME:
---
Follow Us or Support Us
---