How to Help Invest in ME Research - Support ME Awareness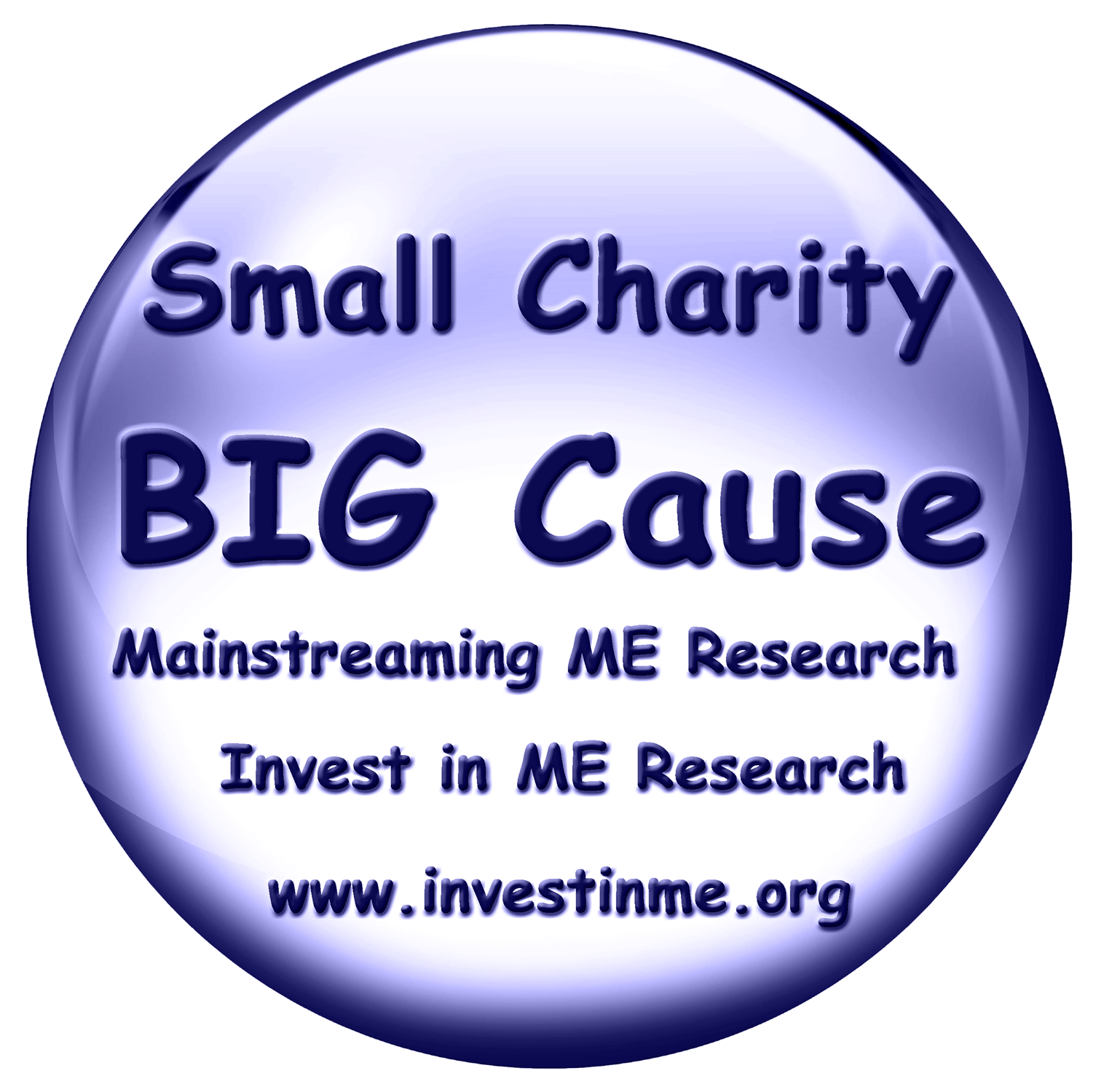 Invest in ME Research was created by parents of children with ME or sufferers of ME.
Everyone involved with Invest in ME Research is a volunteer - there are no salaried staff and no funds are used for any purposes other than to support our objectives.
Our aim is to raise awareness and funds which go to directly to biomedical research - either to organise our conferences, produce educational material, to put towards campaign work for ME or to fund projects devoted to biomedical research - such as our proposal for an examination and research facility in Norwich Research Park, Norfolk, UK (click here), or the projects we have initiated (click here).
If you would like to support us and wish to donate to our planned activities then a links are given below.
Thank you for your support