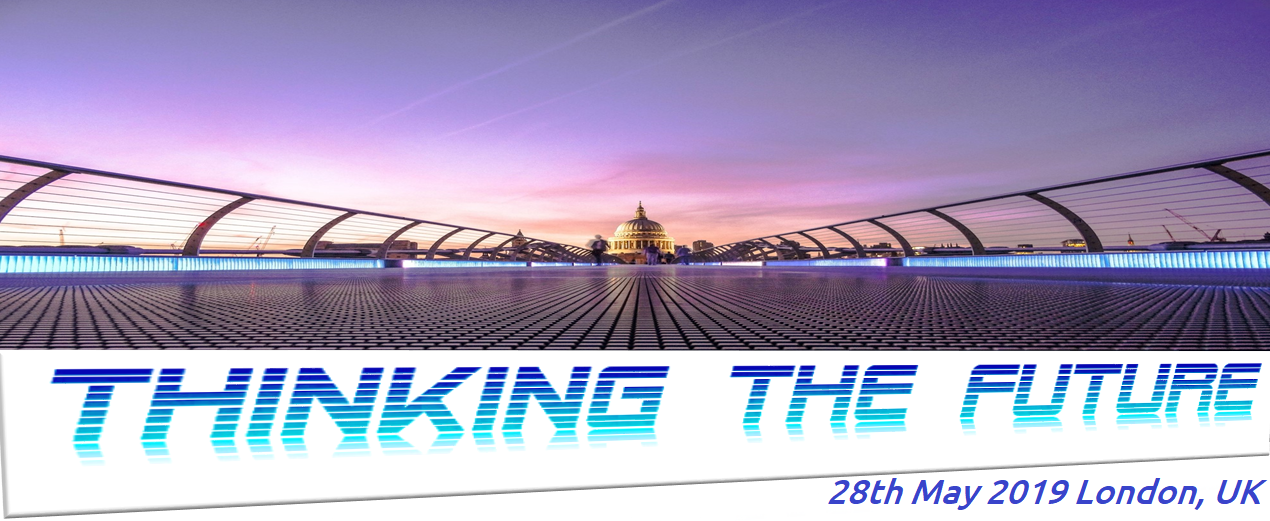 Invest in ME Research Young/ECR for ME Conference London 2019
The Thinking the Future London 2019 Conference took place in London on 28th May 2019.
In 2019 the Thinking the Future conference for young/early career researchers encapsulated the need to bring in new faces and new ideas to the field of ME research as well as provide a forum for networking for existing young/ecr researchers.
Following the successful 2018 inaugural conference a whole day was allocated in 2019 for the event, which took place in London in ME Conference Week.
The event was free for accepted participants who join this network. download flyer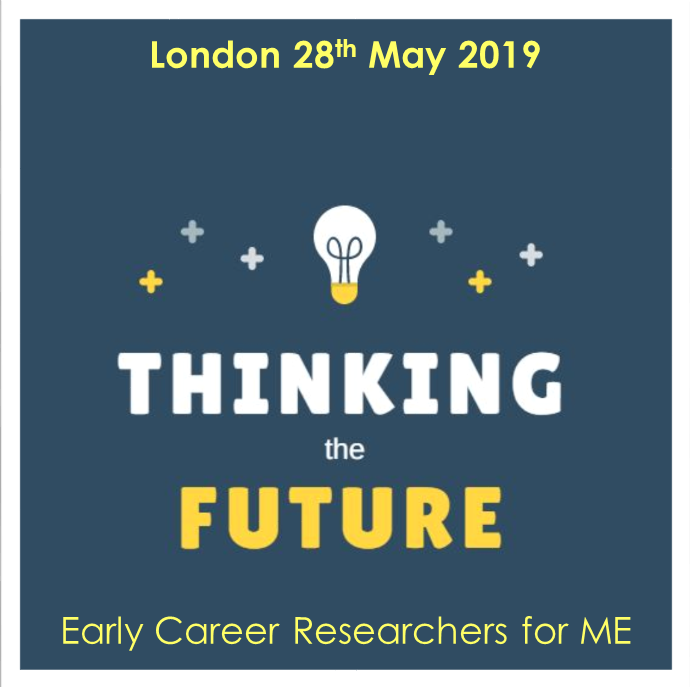 ---
Agenda
Copy of the TtF2019UK Agenda
TtF London 2019 Conference Agenda
Time
Topic
Speaker
Organisation
08:30
Registration
with Refreshments .
.
09:00
Welcome to TtF London
Thinking the Future – Pep Talk
Dr Ian Gibson
UEA, UK
Passing the Baton - Input from Washington TtF2 meeting
Dr Vicky Whittemore
NIH, USA
Experiences of Young/ECR Investigators - What We Learnt
Experiences, pitfalls, ideas and general thoughts on ME research - from PhDs who have been there
Daniel Vipond
Chris Armstrong
Quadram Institute Bioscience, UK
Stanford, USA
Funding opportunities - TtF Group Discussion
TtF
Group Discussion
10:30
Coffee Break
Refreshments
Involvement of mast cells and microglia in ME/CFS and beneficial effect of flavonoids
Eirini Tsilioni
Tufts University School of Medicine, Boston, USA
Neuroinflammation and Cytokines in ME/CFS
Paulita Lara Mejia
Massachusetts General Hospital/Harvard Medical School, Boston, USA
Preliminary data characterizing neural and autonomic mechanisms of post-exertional malaise in myalgic encephalomyelitis
Sydney Brumfield
Massachusetts General Hospital/Harvard Medical School, Boston, USA
TtF Group Discussion
TtF Group
Thinking about the Future – Group discussion
12:30
Lunch
Immunocellular bioenergetics in Danish females with chronic fatigue syndrome
Paula Fernandez Guerra
Aalborg University , Denmark
Altered immune metabolism in ME/CFS
Alexandra Mandarano
Cornell University, USA
Metabolic profiling in patients with ME/CFS
Ina Katrine Nitschke Pettersen
University of Bergen, Norway
Searching for blood factors changed in ME/CFS
Fredrik Hoel
University of Bergen, Norway
Autoimmune diagnosis of ME/CFS
Anne Sophie Schou
Aalborg University Hospital, Denmark
Genetic predisposition for ME/CFS: a pilot study
Melanie Perez
Nova Southeastern University, USA
15:30
Coffee Break
Refreshments
.
Immunogenetics of ME
Riad Hajdarevic
University of Oslo, Norway
Epigenetic components of Myalgic Encephalomyelitis/Chronic Fatigue Syndrome (ME/CFS) uncover potential transposable element activation
Tamara Ovejero Martinez
Universidad Católica de Valencia, Spain
Immune reactivity to enteric microbes in ME/CFS patients
Katharine Seton
Quadram Institute Bioscience, Norwich, UK
An Update on FMT in ME/CFS – an RCT at University of Tromsø
Linn Skjevling
University of Tromsø, Norway
TtF Round table discussion
TtF Group and Moderators

Discussion on different topics
Discussion of ways the young investigators can collaborate, network, communicate across labs, countries and continents

17:30
Adjourn
.
.
18:15
TtF Dinner
With researchers from next days' BRMEC9 Colloquium
.
---
---
Thinking the Future News
News of the Thinking the Future event - click on the titles below.

The call for abstracts is now open. Those wishing to present their work can submit a short abstract (max 300 words) when registering.
Contact us
---
---