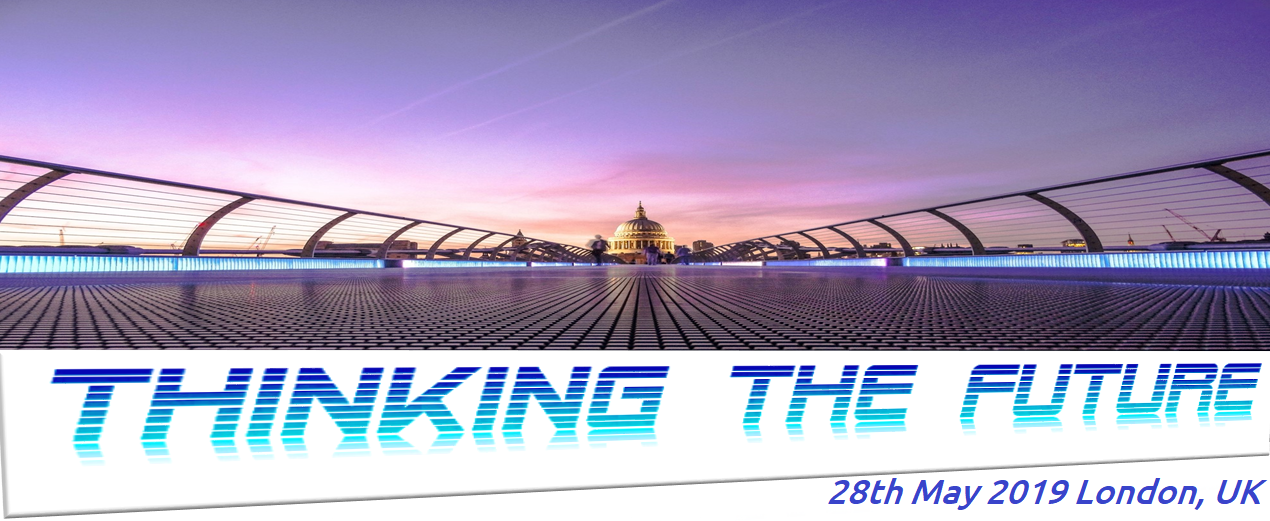 ---
Invest in ME Research Young/ECR for ME Conference London 2019
The Thinking the Future London 2019 Conference will be in London on 28th May 2019.
In 2019 the Thinking the Future conference for young/early career researchers will encapsulate the need to bring in new faces and new ideas to the field of ME research as well as provide a forum for networking for existing young/ecr researchers.
Following the successful 2018 inaugural conference a whole day will be allocated in 2019 for the event, which will take place in London in ME Conference Week.
The event is free for accepted participants who join this network.
It is possible that some contribution to travel costs may be available (this will be determined on an individual basis).
download flyer
---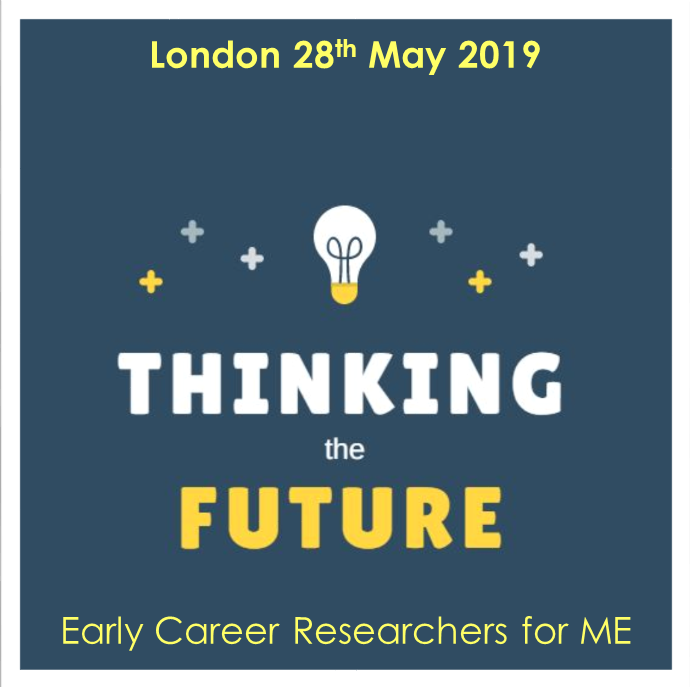 Who Can Participate
An Early Careers Researcher is defined an individual who is within a few years of the award of their PhD or equivalent professional training, or their first academic appointment.
This event will be open to postgraduate students and postdocs involved in biomedical research, and also medical students with an interest in biomedical research into ME.
It will provide an international forum where research into ME can be discussed, ideas can be generated and a network built to allow opportunities for those young or early career researchers who are already involved in research into ME, or involved in another research area which may be of relevance to understanding ME.
All applications for participation will be considered by the committee responsible for planning the agenda, which will include existing young researchers.
For those wishing to present please use the contact form below to contact us and arrange for abstracts/ideas to be sent for consideration for the conference.
---
Agenda for the Meeting
The agenda will include presentations from young/early career researchers and others. Details will be available in the agenda below as they are finalised.
Conference-day registration for invited delegates will be possible from 8.15 and the conference begins at 09.15 on Tuesday 28th May 2019.
Please note: Times and presentations are subject to change and Invest in ME Research accept no responsibility for cancellations, changes to presentations, changes to sequences of presentations or for the timings.
Presentations will be announced over the coming months
TtF London 2019 Conference Agenda
The programme and the sequence of speakers is subject to change
Copy of the TtF2019UK Agenda
---
---
Apply to Participate in Thinking the Future
Use the contact form below to apply to participate and to provide details of your research and why you wish to participate.
All applications will be considered by the committee responsible for planning the agenda.
Success! Your message has been sent to us.
Error! There was an error sending your message.
Contact Us
Get in Touch
Please use the form here to submit an application to attend the Thinking the Future for ME conference.
You can also use this form if you have any questions regarding the this event
All submissions will receive a response and all applications will be considered by the committee responsible for planning the agenda.
Thank you for your interest in the conference.
---
The Office
Address: Invest in ME Research
PO Box 561 Eastleigh SO50 0GQ Hampshire, UK
Phone: 02380 643736 / 07759 349743
Email:
Conference:
Centre of Excellence for ME:
---
Follow Us or Support Us