Sometimes, when organising the international research Colloquiums and Conferences and concentrating on the scientific details, one can forget the reasons why we do this.
Professor Kristian Sommerfelt from Haukeland University Hospital in Bergen, Norway is a paediatrician and will be presenting at the 8th International Biomedical Research into ME Colloquium in London on 30-31 May 2018.
He has sent us an image - a drawing by a young child in Norway with ME.
A reminder that ME recognises no borders, no boundaries, no age groups.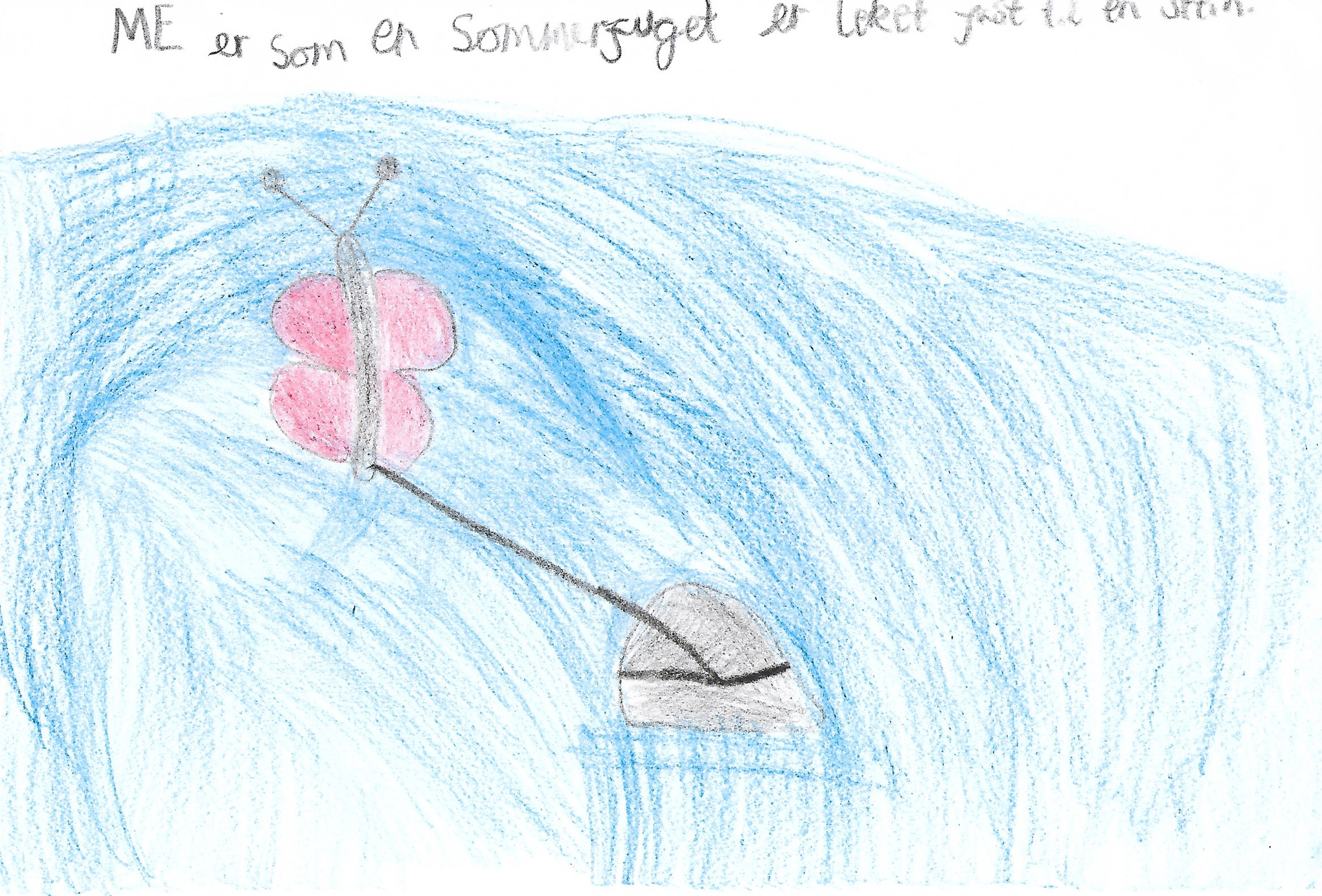 The captions reads "ME is like a butterfly chained to a stone"
Emma is nine years old - and has had ME for over three years.
The image perhaps says more than a long scientific article about the consequences of this disease.
This is why we do what we do.
---
Further Information