Invest in ME Research
International ME Colloquiums and Conferences
Mainstreaming ME Research
---
The 15th Invest in ME Research International ME Conference is currently being planned.
Due to the situation regarding the COVID-19 pandemic Invest in ME Research is assessing the London Conference Week events.
More information will be available very soon.
Invest in ME Research Colloquium/Conference Site
Invest in ME Research (IIMER) is a UK charity facilitating and funding a strategy of biomedical research into Myalgic Encephalomyelitis (ME or ME/CFS) and promoting better education about ME.
Since 2006 the charity has been arranging an annual international CPD-accedited biomedical research conference on ME.
Since 2011 the charity has been organising an annual international CPD-accedited biomedical research Colloquium on ME aimed at increasing international collaboration on research into ME.
The IiMER annual conferences and research colloquiums arranged by the charity now attract presenters, researchers, physicians, patient groups and journalists from around the world.
On this site one will find a description of the latest conference and colloquium and links to previous conferences/colloquiums including details of the presenters and the DVDs from the conferences.
Chairman's Welcome Message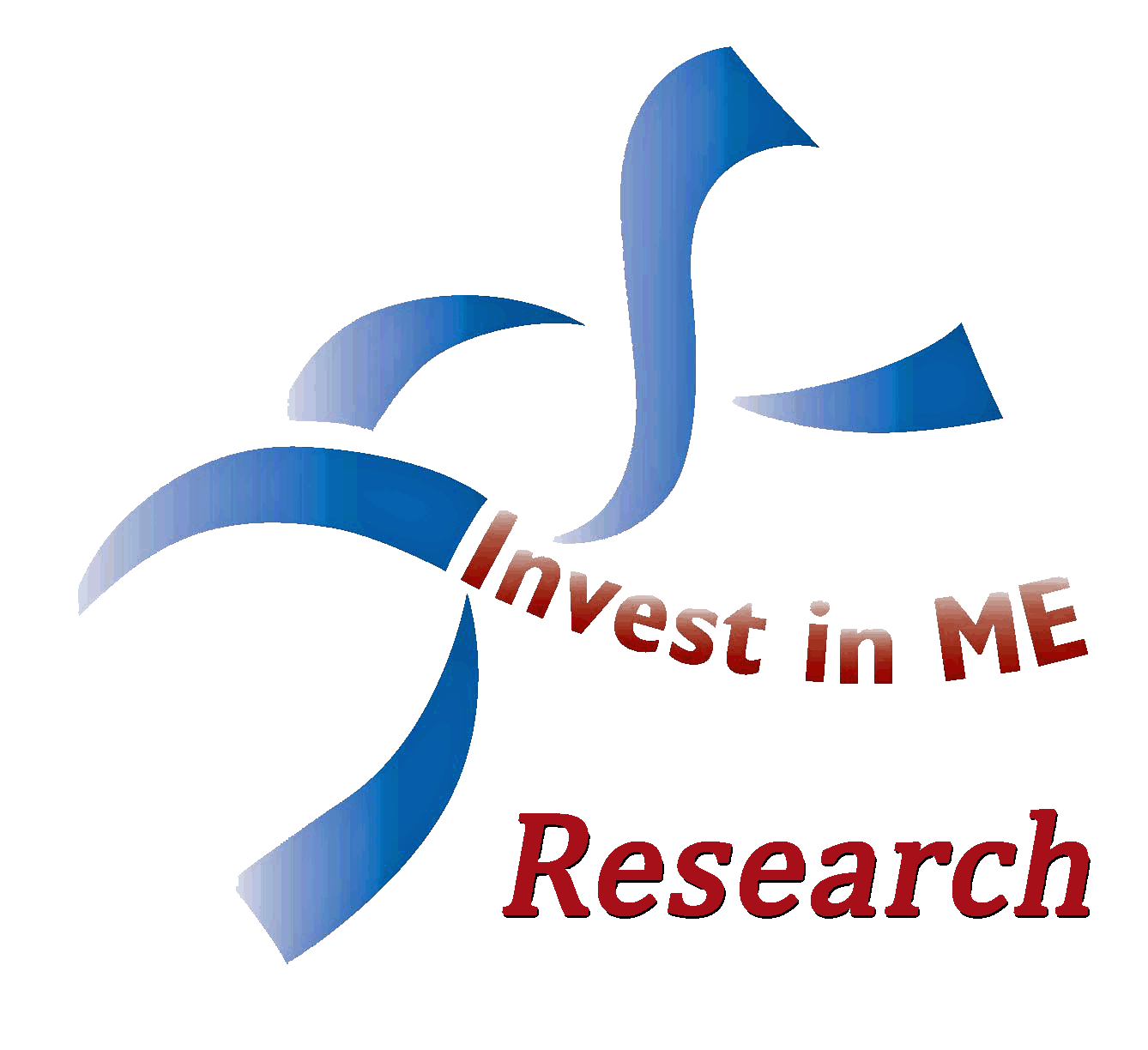 Our next Colloquium and Conference
Due to the situation with Covid-19 our 2021 conference week schedule has been disrupted.

The IMECC1 International ME Clinicians Workshop is to be rescheduled. More details will be provided later.
The BRMEC10 research Colloquium will now be a virtual event 2nd June - 3rd June 2021.
The IIMEC15 public Conference will be rescheduled - more details will be provided later
Click on the image on the right for the latest news on the Conference Week events for 2021.
Meanwhile the charity has confirmed dates for the international conference week events in 2022 in the hope that some normality has returned by that time Read more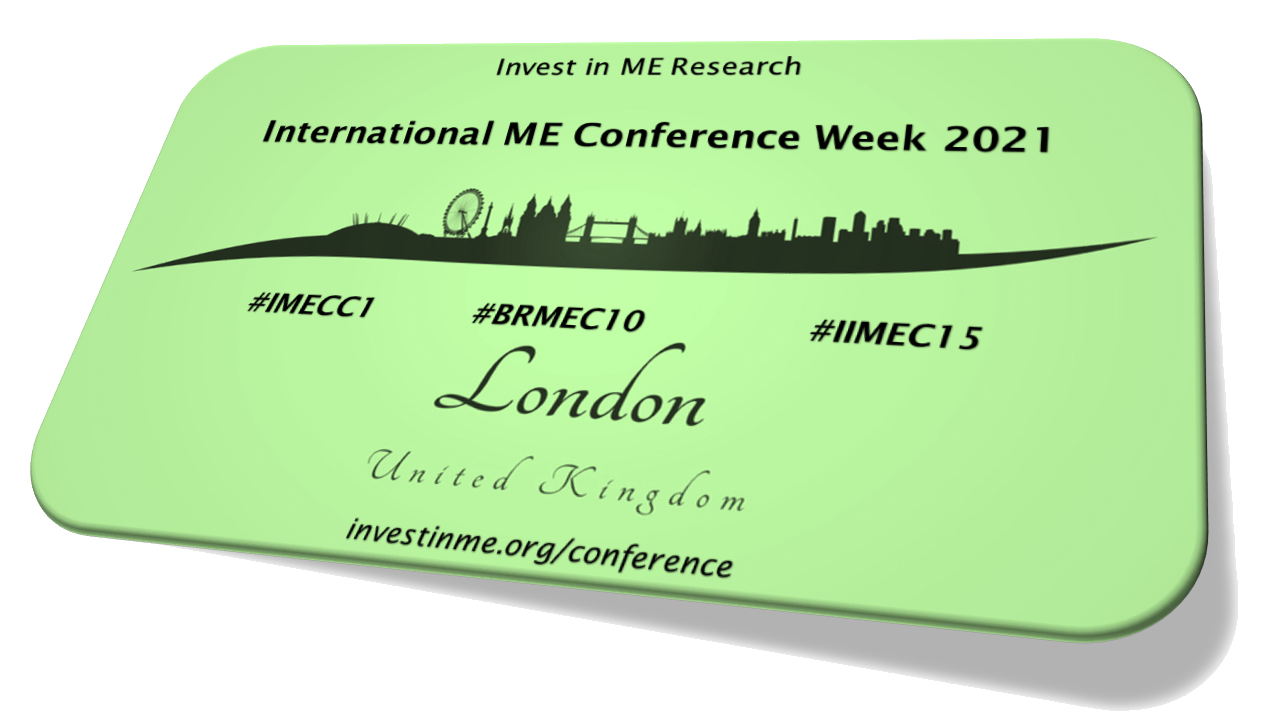 ---
Past BRMEC Colloquiums
The Invest in ME Research public Conferences began in 2006 – providing a platform for biomedical research into ME and to allow researchers, clinicians and patients to come together and share experiences and knowledge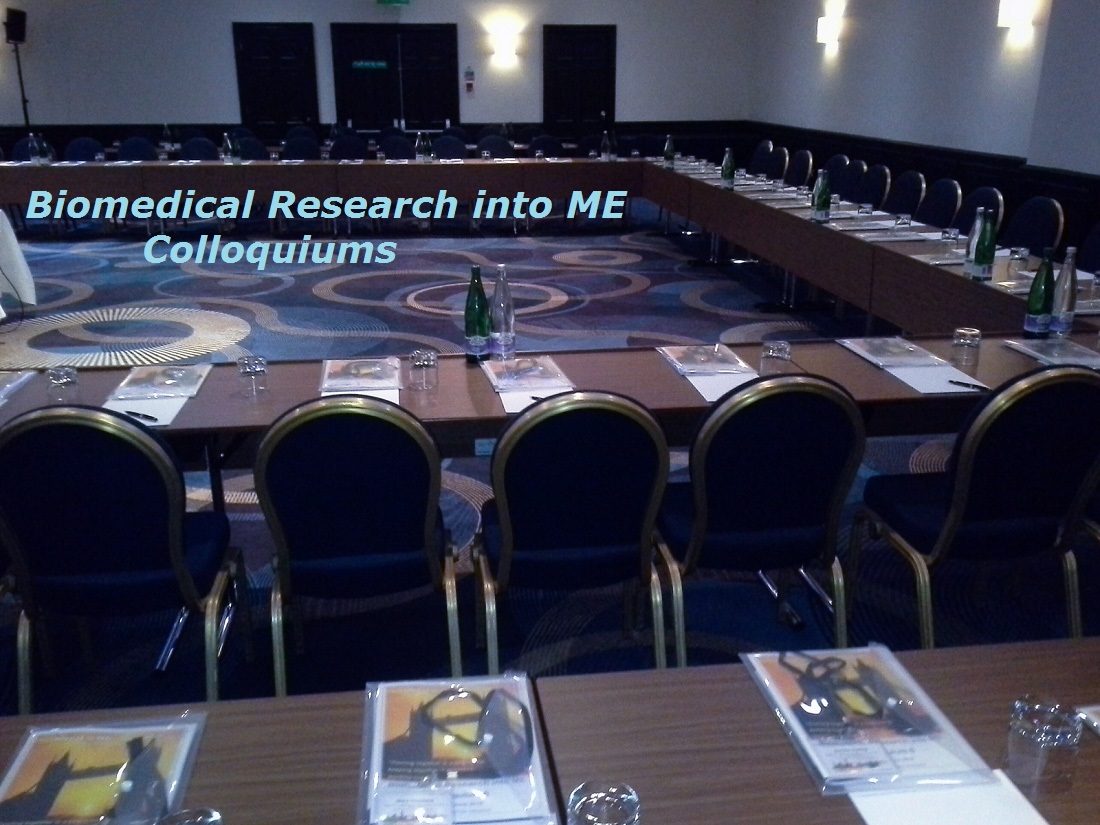 In 2011 the charity decided to create a forum for researchers – a place where international researchers could meet and discuss and collaborate.
This formed our Biomedical Research into ME Colloquium – bringing together the best biomedical research from around the world and facilitate the sharing of knowledge and develop ideas around biomedical research into ME - always in the heart of London.
This would create a family of international researchers who could work together for the benfir of people with ME.
The Colloquiums continue to grow in size every year and now regularly attract researchers from fifteen countries and now sees the largest gathering of the world's biomedical researchers for ME in London with excellent opportunities for networking amongst peers.
Past Colloquiums can be seen via the link below.
read more
---
---
---
Other Invest in ME Research Activity
---
Contact Invest in ME Research
Success! Your message has been sent to us.
Error! There was an error sending your message.
Contact Us
---