International ME Conference Week Presenters - First-Timers

---
Mainstreaming Research into ME since 2006
Following the 2007 conference more effort was concentrated on research and attempts to encourage researchers from outside the field of ME to participate. Once we began organising the Colloquiums then it was apparent that capacity in the research community that was being directed to research into ME was so limited that more had to be done.
The research funding agencies and governments had been so lamentable in their efforts to increase research capacity in the field that it was inherent on a small charity to initiate this via the opportunities presented by the Colloquiums.
As the family of international researchers joining our conference weeks in London increased so did the possibilities for attracting new interest, and speakers, to the proceedings. The researchers themselves began to bring other researchers along, or propose their attendance.
Since the pandemic the European ME Research Group (EMERG) has played an active role and has assisted in bringing in new expertise - thus raising more awareness and interest in research.
For this year's international ME conference week events we welcome several researchers who are attending the IiMER events for the first time.
---
Some of Our First-Timers
At the centre in Norwich the microbiome has been the focus of research that is being funded by Invest in ME Research - including the only clinical trial for ME in UK.
Therefore, of great significance were recent announcements that made headlines concerning the NIH funded research on the microbiome where two studies found that microbiome changes may be a signature for ME/CFS - see here
"The microbiome has emerged as a potential contributor to ME/CFS. These findings provide unique insights into the role the microbiome plays in the disease and suggest that certain differences in gut microbes could serve as biomarkers for ME/CFS," said Vicky Whittemore, Ph.D., program director at NIH's National Institute of Neurological Disorders and Stroke (NINDS).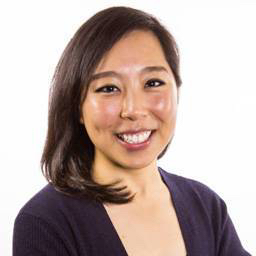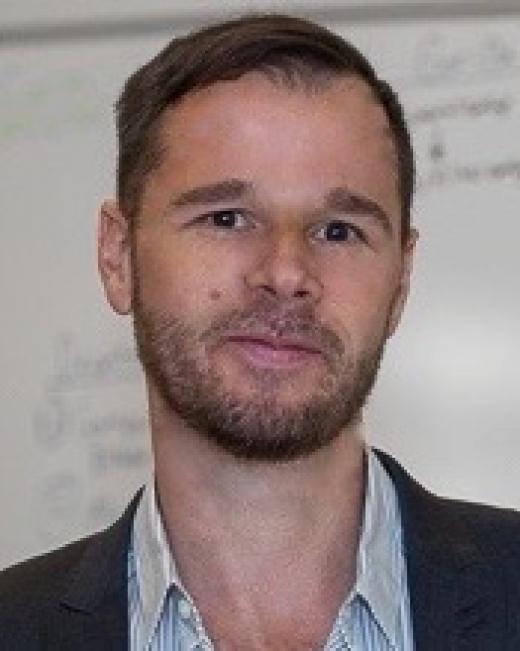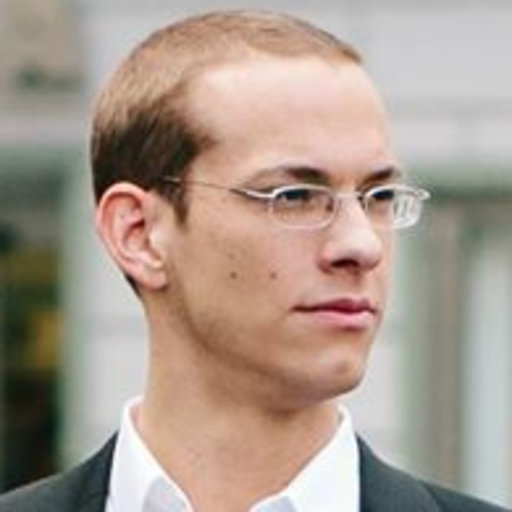 We are pleased to welcome to our BRMEC12 colloquium the senior authors of these papers. Associate Professor Dr Julia Oh from the Jackson Laboratory in Farmington, Connecticut and Assistant Professor Dr Brent Williams from Columbia University Mailman School of Public Health, in New York City.
We also welcome Dr Thomas Vogl from the Medical University of Vienna.
His multi disciplinary team's main focus lies on the investigation of antibody responses against the microbiome. His paper 'Systemic antibody responses against human microbiota flagellins are overrepresented in chronic fatigue syndrome patients' was published in 2022
Thomas recently visited Quadram Institute and will also be joining the European ME Research Group meeting prior to the conference.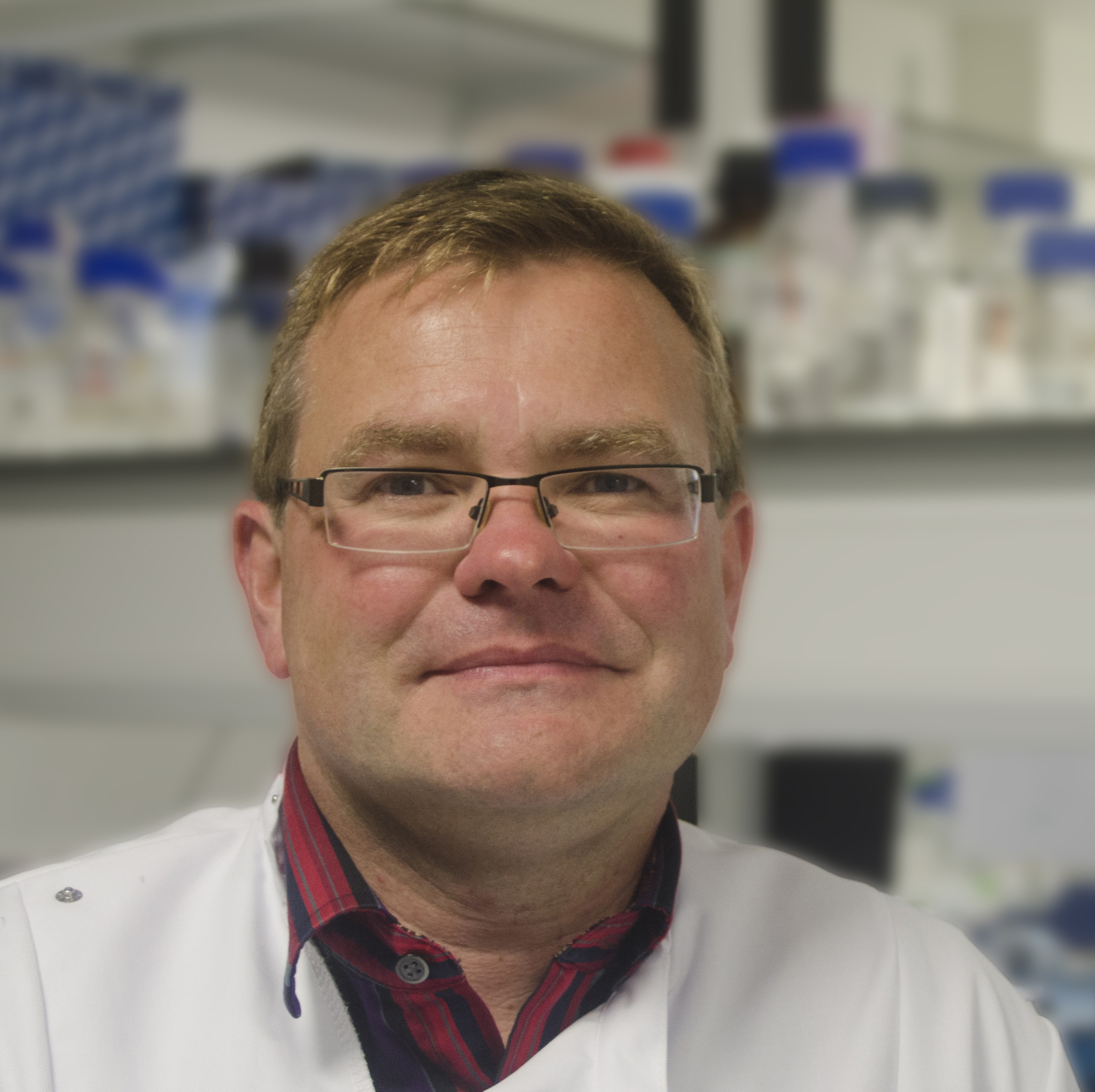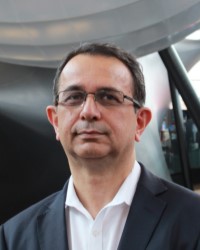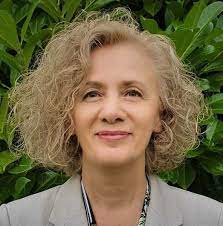 Professor Qasim Aziz is a renowned neurogastroenterologist who specialises in diseases of the gut that affect its nervous system, muscles and connective tissue. He brings his great experience to the colloquium and presents on gut complications in autonomic dysfunction associated with Postural Tachycardia Syndrome.
We are pleased to welcome Professor James Stewart from the University of Liverpool - internationally renowned in the field of virus-host interactions . A large part of his career has been spent studying pathogenesis and virus-host interactions, with a particular focus on the herpes virus family. Professor Stewart's input to the colloquium session on Host-virus interaction will be welcome.
We also welcome Professor Hatice Tankisi , a neurologist from Aarhus University in Denmark. Professor Tankisi is one of the few Danish scientists convinced that long COVID may express as ME. Her neurological methods are novel and clever and she has in the past done research also within Guillain-Barré syndrome and Amyotrophic Lateral Sclerosis, which may be relevant for the ME community.
She is currently planning clinical trials to treat the myopathies that she has documented.
Dr Lutz Schomburg from the Department of Endocrinology at Charité Hospital, Berlin is an expert on thyroid & selenium metabolism. particularly for the therapeutic potential that may offer to a subgroup of ME patients. According to his research there is a considerable subset of ME patients with autoimmunity compromised Se transport, possibly coming from chronic low Se levels. Looking at potential relationships between patient gut strains and gut virome with metabolism of Se could shed some light to future therapetutic options, perhaps also for post-COVID condition patients,
Lutz has also joined the EMERG group and will participate in the forthcoming EMERG meeting in UK in May.
Professor Alain Moreau is a Full Professor in the Faculty of Dentistry (Stomatology Department), cross-appointed to the Biochemistry and Molecular Medicine Department in the Faculty of Medicine at Université de Montréal. His research interests include molecular and cellular aspects of melatonin signalling in idiopathic scoliosis and normal musculoskeletal tissue ; role of transcription and signal transduction mechanisms in normal and pathological bone development (cancers of bones and cartilage, osteoarthritis) as well as in regeneration of calcified tissue. He is also Director of the Interdisciplinary Canadian Collaborative Myalgic Encephalomyelitis (ICanCME) Research Network.
Dr Bhupesh Prusty has spoken at IiMER's virtual Colloquium #BRMEC10 in 2021. But this will be Bhupesh's first in person participation and he has promised to announce a biomarker for #MECFS and #LongCovid in time for the conference.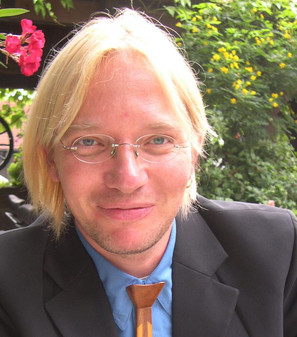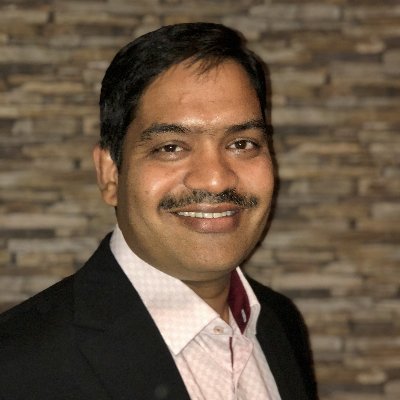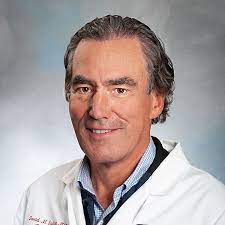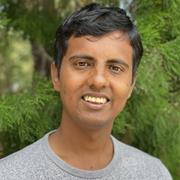 Physician Dr David Systrom is Assistant Professor of Medicine. Institution. Brigham and Women's Hospital He is also an assistant professor of medicine at Harvard Medical School. He received his medical degree from Dartmouth Medical School (now known as Geisel School of Medicine).
Assistant Professor Bradlee Heckmann from University of South Florida spoke at our virtual 2021 colloquium #BRMEC10, but this will be his first time speaking at an in person colloquium. His research has been focused on understanding the regulation of inflammatory and metabolic processes in the central nervous system, with particular emphasis on neurodegenerative diseases.

We also welcome Dr Kiran Thapaliya from NCNED in Australia recently published a paper Brainstem volume changes in myalgic encephalomyelitis/chronic fatigue syndrome and long COVID patients. They used the world's strongest MRI scanner to investigate the impacts of Long COVID and ME on the brain and found the brainstem to be significantly larger in patients with ME & Long COVID than those not having these conditions, which could be the reason Long COVID patients exhibit all common core symptoms of ME/CFS. They also discovered smaller midbrain volumes were associated with more severe breathing difficulty in ME and Long COVID patients. The conclusion being that brainstem dysfunction in ME and Long COVID patients could contribute to their neurological, cardiorespiratory symptoms, and movement disorder.
We welcome Professor Glen Jeffery who is Professor of Neuroscience at University College London, Institute of Ophthalmology, to the colloquium.
His research interests are age-related macular degeneration; retinal structure; development and visual areas of the brain; comparative evolution of the brain.
Since last year the charity and QI have been in discussions on using the research performed by Professor Jeffery on red light therapy and the effects on mitochondria. Plans are being formulated and we hope to have more news of this soon.
Meanwhile, an ethics application is close to submission to undertake a feasibility study trialling this therapy for ME.
We have included a session on Network and Systems Biology Approaches.
AI is well suited to handling/interpreting massive and complex datasets such as those from 'omics-based projects. We wanted to bring in AI to the colloquium mix as we believe, with or without the hype, this may prove to be very useful in a number of areas that could benefit research into ME.
We also felt it important to establish a session (again, as we did some years ago) for systems biology - something that seems to be missing in so many of the discussions.
Dr Tamas Korcsmaros is a systems biologist from Imperial College who used to work at Quadram Institute and developed a programme called iSNP with Professor Carding. This was used to stratify IBD patients into groups based on their genetic (SNP) profile to help identify which drug regimens would be effective in each group. Tamas will be speaking about possibilities of stratification of patients into subgroups based on genetic profiling.
We also welcome Professor Robert Phair who is a systems biologist. His Ph.D. was in Physiology and he started academic life with a degree in Electrical Engineering at MIT, with the intention to apply engineering analysis to complex biological systems.
A professor at The Johns Hopkins University School of Medicine for 16 years Robert later co-founded Integrative Bioinformatics, Inc (IBI), a scientific consultancy based in Silicon Valley.
Seven years ago, through scientific friends, he met Professor Ron Davis, and they have been collaborators in ME research ever since.
Robert will present his theory based on the relatively recently completed itaconate pathway, which is part of the innate immune response to pathogens and to damage.
The basic idea of this theory is that there is inherent positive feedback in interferon-alpha signaling, and if the normal molecular off-switches fail, then even a simple rhinovirus or coronavirus infection or a re-activated Herpes virus can lead to a chronic hypometabolic state in affected cells. ME symptoms then arise depending on the cell types affected, and the severity of ME will depend on the number and criticality of affected cells.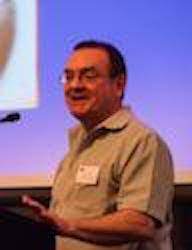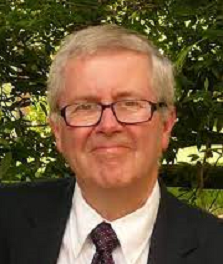 ---

Some of the institutes, organisations and agencies that have speakers, representatives and participants attending the conference week 2023 events -
National Institutes of Health (NIH)

University of East Anglia

Nova Southeastern University, Miami

Charité University Hospital, Berlin

Universidad Católica de Valencia

University College London

European ME Research Group

Copenhagen University Hospital

University of South Florida

The Free University in Amsterdam

Centers for Disease Control and Prevention (CDC)

Medical University of Vienna

Queen Mary University London

Stanford Genome Technology Center
---