12th International Biomedical Research into ME Colloquium 2023
BRMEC12 AGENDA

Program Director, Division of Neuroscience, National Institues of Health, USA
Dr Vicky Whittemore
USA
Dr. Whittemore oversees a grant portfolio that includes basic, translational and clinical studies on epilepsy. These include grants on sudden unexpected death in epilepsy (SUDEP), the genetic epilepsies, and seizure localization studies. In addition, she oversees a grant portfolio on myalgic encephalomyelitis/chronic fatigue syndrome (ME/CFS) and fatigue. Her additional interests are in research on global health issues, stigma, and co-morbidities.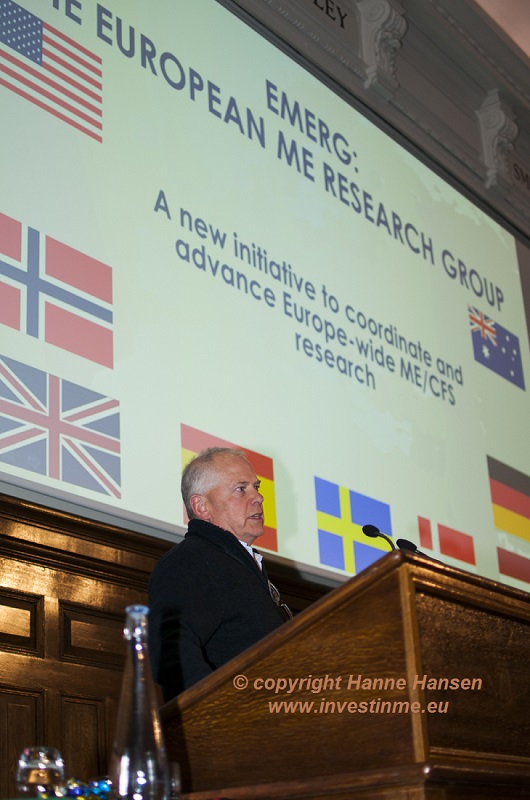 Research Leader, Quadram Institute Bioscience, Norwich Research Park, UK
Professor Simon Carding
UK
Upon completing postgraduate work at the Medical Research Council's Clinical Research Centre in Harrow, Professor Carding "emigrated" to the USA to take up a postdoctoral position at New York University School of Medicine, and then at Yale University as a Howard Hughes Fellow in the Immunobiology Group at Yale University. While at Yale an interest in gamma-delta (γδ) T cells was acquired working closely with Adrian Hayday on molecular genetics and then with Prof. Peter Doherty to establish their role in (viral) infectious disease.
He left Yale after five years to take up a faculty position at the University of Pennsylvania in Philadelphia where he developed a research interest in mucosal and GI-tract immunology, performing studies in germfree mice with Prof John Cebra that helped establish the role of gut microbes in the aetiology of inflammatory bowel disease (IBD).
After 15 years in the USA, he returned to the UK to take up the Chair in Molecular Immunology at the University of Leeds where he established a new research programme on commensal gut bacteria and Bacteroides genetics leading to the development of a Bacteroides drug delivery platform that is being used for developing new interventions for IBD and for mucosal vaccination.
In 2008 he was recruited by UEA and IFR to develop a gut research programme, taking up the Chair of Mucosal Immunology at UEA-MED and the position of head of the Gut Biology Research Programme at IFR, which later became part of the Gut Health and Food Safety (GHFS) Programme.
GHFS research covers a broad area of gut biology including epithelial cell physiology, mucus and glycobiology, mucosal immunology, commensal microbiology, foodborne bacterial pathogens, and mathematical modelling and bioinformatics. The success of this programme has led to the establishment of the Gut Microbes and Health research programme that is integral to the research agenda of The Quadram Institute.
NIH National Institute of Neurological Disorders, Bethesda, Maryland, USA
Dr Avindra Nath
USA
Dr. Nath received his MD degree from Christian Medical College in India in 1981 and completed a residency in Neurology from University of Texas Health Science Center in Houston, followed by a fellowship in Multiple Sclerosis and Neurovirology at the same institution and then a fellowship in Neuro-AIDS at NINDS.
He held faculty positions at the University of Manitoba (1990-97) and the University of Kentucky (1997-02).
In 2002, he joined Johns Hopkins University as Professor of Neurology and Director of the Division of Neuroimmunology and Neurological Infections.
He joined NIH in 2011 as the Clinical Director of NINDS, the Director of the Translational Neuroscience Center and Chief of the Section of Infections of the Nervous System.
His research focuses on understanding the pathophysiology of retroviral infections of the nervous system and the development of new diagnostic and therapeutic approaches for these diseases.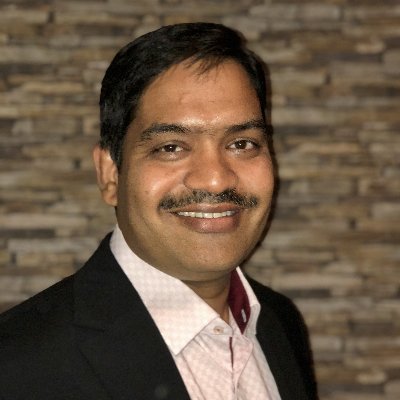 Institute for Virology and Immunobiology, University of Wuerzburg
Dr Bhupesh Pristy
Germany
Bhupesh Prusty currently works at the Institute for Virology and Immunobiology, University of Wuerzburg. Bhupesh does research in Microbiology and Virology. His current research focuses on ciHHV-6 reactivation and its clinical consequences.
University of Montreal Hospital Research Centre CRCHUM · Biochemistry and molecular medicine
Professor Alain Moreau
Canada
Since October 2000, Dr. Moreau has been Director of the Laboratory of Molecular Genetics of Musculoskeletal Diseases/malformations. His team is interested in the molecular genetics of musculoskeletal diseases in children (scoliosis) and adults (osteoarthritis). Their work mainly focuses on musculoskeletal diseases that affect children (congenital malformations, bone and cartilage tumours), adolescents (idiopathic scoliosis) and adults (osteoarthritis and joint cartilage degeneration). In addition, his team studies the molecular mechanisms involved in the inflammation and regeneration of musculoskeletal tissues. Dr. Moreau is an active member of the Bone and Periodontium Research Center (a consortium of researchers working in the field of bone) set up by McGill University, the American Society of Bone and Mineral Research and the Scoliosis Society of Quebec. He is also the thematic leader of the Molecular Biology and Genetics Axis of the Scoliosis Quebec Network.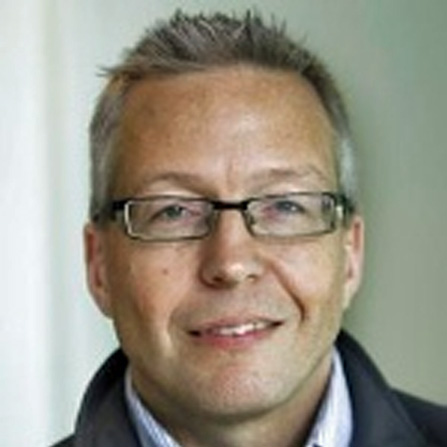 Full Chair Professor in Analytical Chemistry and Neurochemistry at the Department of Chemistry, Uppsala University, Sweden
Professor Jonas Bergquist
Sweden
Professor Begquist has a background as MD, Associate Professor of Clinical Neuroscience , Sahlgrenska University Hospital and the University of Gothenburg. Since 1999 , he has been a researcher in Uppsala, Sweden, and in 2005 was appointed professor of analytical chemistry and neurochemistry at the Department of Chemistry - BMC , Uppsala University. From 2011 he worked also as an adjunct professor of pathology at the University of Utah, Salt Lake City, Utah, USA.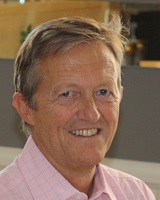 Research Director, Coordinating Research Centre, Bispebjerg and Frederiksberg Hospital, Denmark
Co-chair European ME Research Group
Dr Jesper Mehlsen
Denmark
Dr Jesper Mehlsen graduated as a medical doctor in 1979 and finished his specialist training in 1990. He has published more than 140 scientific papers in peer reviewed journals, mainly on the autonomic nervous system and more recently on complex diseases possibly resulting form HPV-vaccination.
For more than 35 years, he has worked clinically and in research with dysfunction of the autonomic nervous system. Such dysfunction may lead to symptoms from a number of different organs often dominated by diminished control of blood pressure and heart rate.
Over the past 5 years, he has worked clinically and in research with patients who suspect side effects due to HPV vaccination to be the cause of a number of symptoms, common to those seen in chronic ME.
Dr Mehlsen is co-chair of the European ME Research Group (EMERG).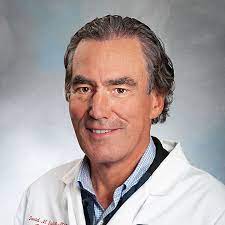 Assistant Professor of Medicine. Institution. Brigham and Women's Hospital
Dr David Systrom
USA
Dr. David M. Systrom is a physician at Brigham and Women's Hospital. He is also an assistant professor of medicine at Harvard Medical School. He received his medical degree from Dartmouth Medical School (now known as Geisel School of Medicine).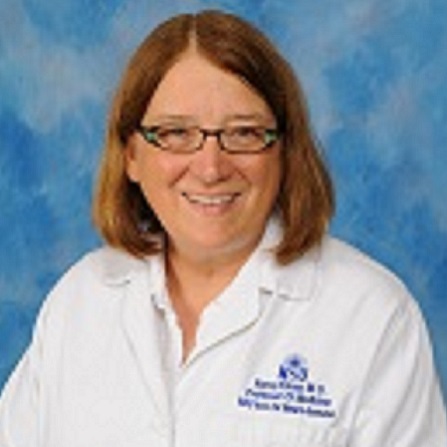 Nova Southeastern University, Florida, USA
Professor Nancy Klimas
USA
Director, Institute for Neuro Immune Medicine, Nova Southeastern University.
Director, Clinical Immunology Research, Miami VAMC
Professor of Medicine, Department of Clinical Immunology, College of Osteopathic Medicine, Nova Southeastern University
Chair, Department of Clinical Immunology, College of Osteopathic Medicine, Nova Southeastern University
Professor Emerita, University of Miami, School of Medicine
n for her research and clinical efforts in multi-symptom disorders, Myalgic Encephalomyelitis/Chronic Fatigue Syndrome (ME/CFS), War Illness (GWI), Fibromyalgia, and other Neuro Immune Disorders. She is immediate past president of the International Association for CFS and ME (IACFS/ME), a professional organization of clinicians and investigators, and is also a member of the VA Research Advisory Committee for GWI, the NIH P2P CFS Committee, and the Institute of Medicine ME/CFS Review Panel. Dr. Klimas has advised three Secretaries of Health and Human Services, including Kathleen Sabelius, during her repeated service on the Health and Human Services CFS Advisory Committee. Dr. Klimas has been featured on Good Morning America, in USA Today and the New York Times.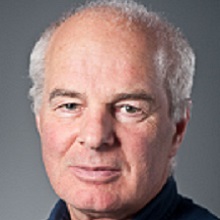 University of Oslo and EMERG
Professor Ola Didrik Saugstad
Norway
Ola Didrik Saugstad is a Norwegian pediatrician and neonatologist, who is internationally recognized for his research on resuscitation of newborn children. Since 1991, he has been Professor of Pediatrics at the University of Oslo and Director of the Department of Pediatric Research at the National Hospital.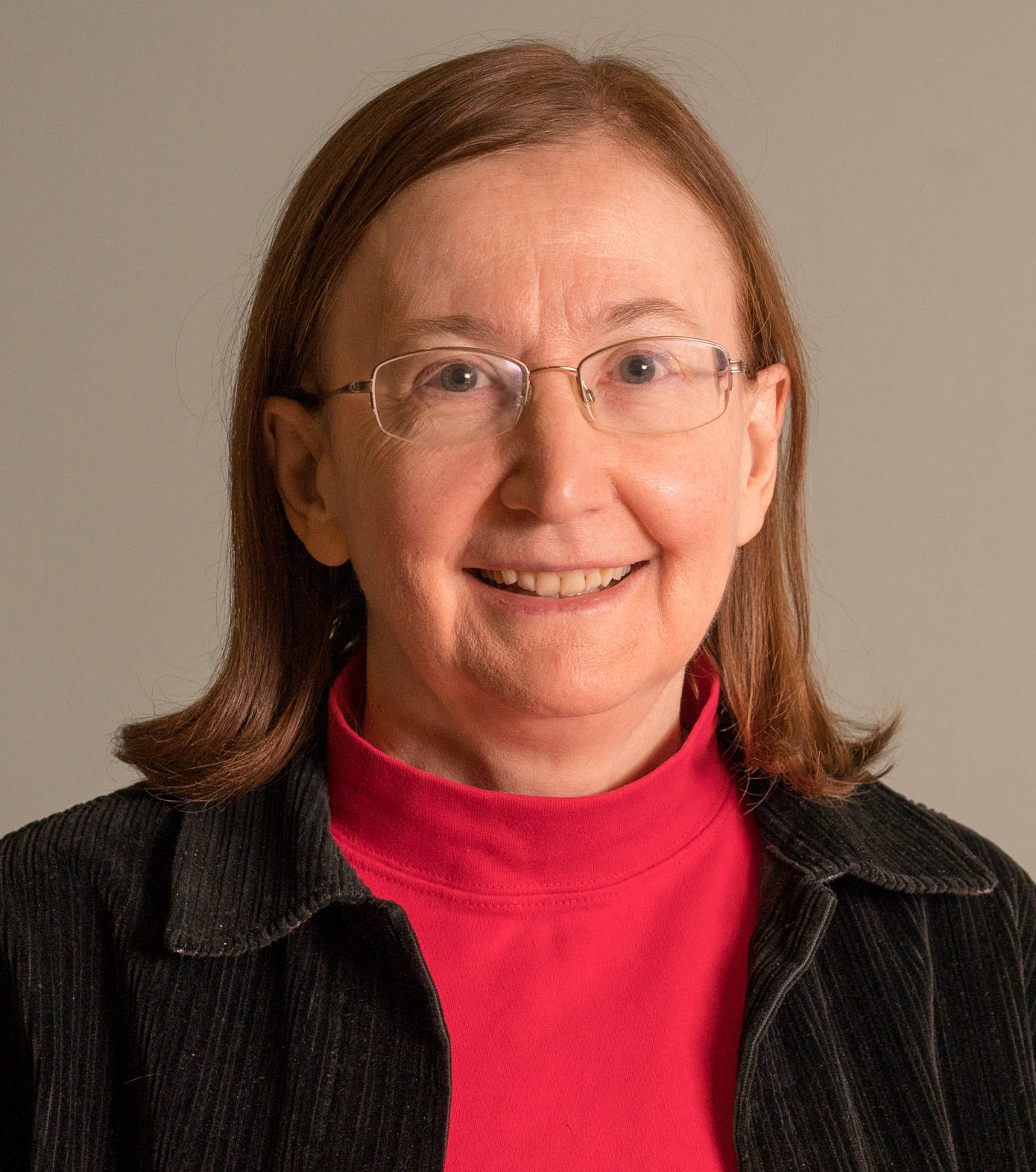 Liberty Hyde Bailey Professor, Department of Molecular Biology and Genetics, Cornell University, New York, USA
Professor Maureen Hanson
USA
Maureen Hanson is Liberty Hyde Bailey Professor in the Department of Molecular Biology and Genetics at Cornell University in Ithaca, NY. Previously she was on the faculty of the Department of Biology at the University of Virginia in Charlottesville and an NIH NRSA postdoctoral fellow at Harvard, where she also completed her Ph.D. degree. While most of her prior research has concerned cell and molecular biology in plant cells, she began a research program on ME/CFS after noting at a 2007 IACFS meeting the paucity of molecular biologists studying the illness. Her lab was part of the 2012 multicenter study organized by Ian Lipkin's group at Columbia University to assess the actual role of XMRV in ME/CFS. Dr. Hanson has a current project to examine the microbiome of ME/CFS patients and controls, in collaboration with Dr. Ruth Ley (Cornell Microbiology) and Susan Levine, M.D. (Manhattan, NY). Dr Levine is also collaborating with Dr. Hanson on an immune cell gene expression project that involves Dr. Fabien Campagne and Dr. Rita Shaknovich at Weill Cornell Medical School in New York City. Dr. Hanson's third project concerns analysis of blood samples from individuals performing a two-day cardiopulmonary exercise test at Ithaca College under the supervision of Dr. Betsy Keller.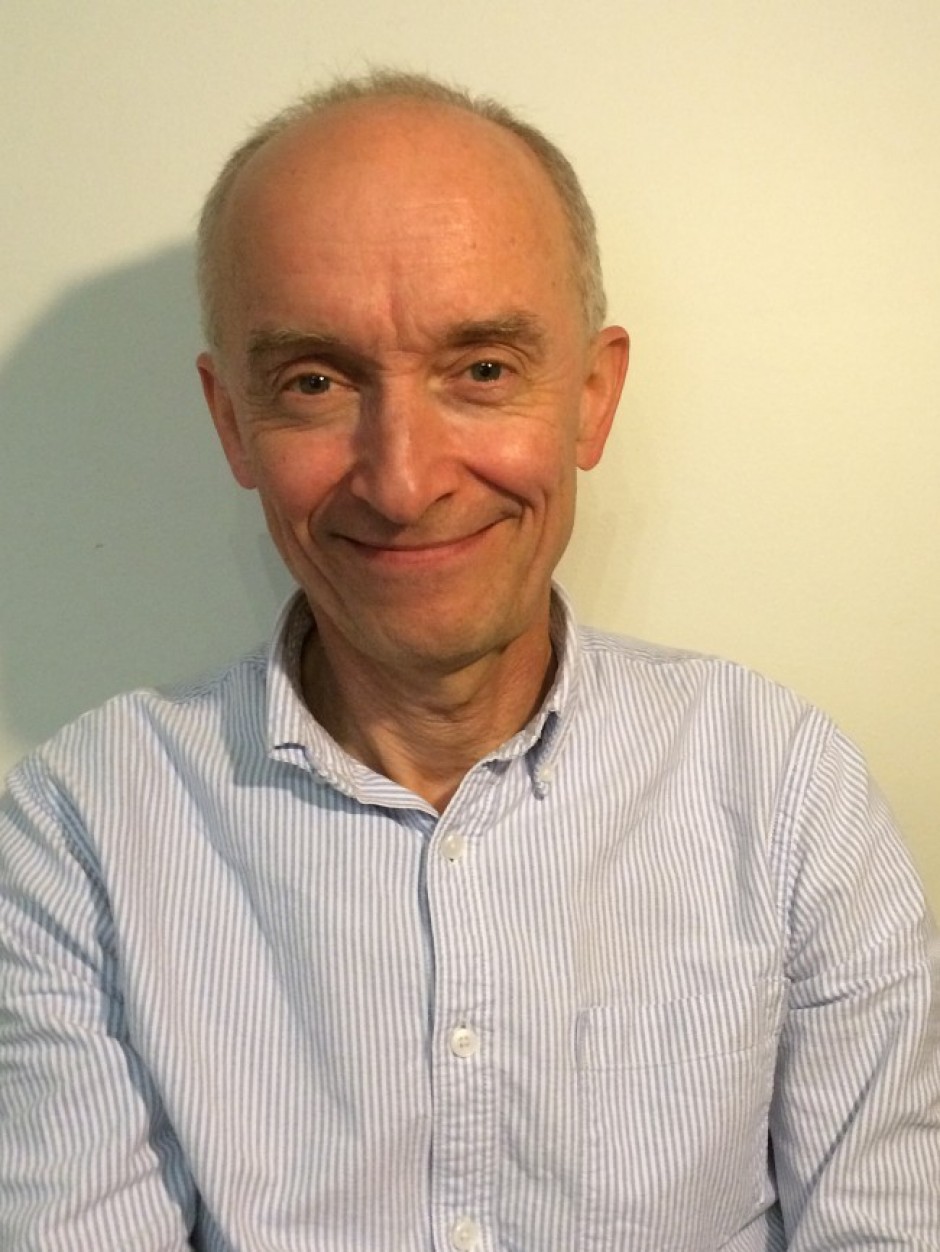 Haukeland University Hospital, Bergen, Norway
Professor Kristian Sommerfelt
Norway
Kristian Sommerfelt is a paediatrician. He completed his medical degree at the University of Bergen in 1981 and specialist in paediatrics in 1994. Dr degree in 1997 with the theme of premature children and later development. Since 1987, he has worked at the Children's Clinic (now the Children's and Adolescent Clinic) at Haukeland University Hospital, now as senior physician at the section for pediatric neurology and habilitation. Kristian has adjunct position as professor at the Department of Clinical Medicine 2, University of Bergen. He specialises in headaches, epilepsy and ME/CFS, but has broad experience in the entire field of child neurology. For the past 12 years, he has had a special interest in children and young people with ME/CFS, both directly with patient work and in research. He is particularly concerned with investigation, diagnosis and the transfer of knowledge to the first-line service and school. He has broad scientific experience with articles in international journals and authorship of chapters in several medical textbooks. He is a member of the European ME Research Group (EMERG) and European ME Clinicians Council (EMECC).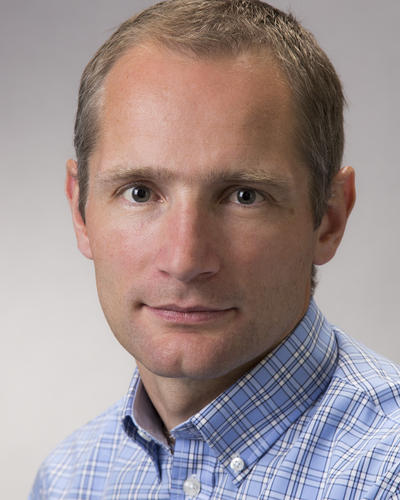 Institute for Biomedicine , Tronstad Lab, Bergen, Norway
Professor Karl Johan Tronstad
Norway
Prof. Tronstad completed his graduate studies in biochemistry at the University of Bergen (UiB) in 2002. As postdoc at the Haukeland University Hospital, he studied bioactive compounds with the potential to modulate mitochondrial functions in cancer cells. In 2005 he was recruited to the Department of Biomedicine, UiB, where he started his research group to investigate metabolism and mitochondrial physiology. His laboratory seeks to better our understanding of how defective mitochondrial homeostasis may disturb cell physiology, and how this may be involved in mechanisms of cancer and Myalgic Encephalomyelitis/Chronic Fatigue Syndrome (ME/CFS). The Tronstad Lab investigates cell metabolism and mitochondrial biology.
Specialisms:
Metabolism, Cell biology, Mitochondria, Biochemistry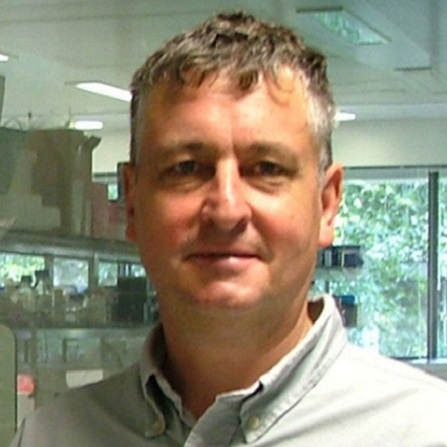 Professor Tom Wileman
USA
Tom Wileman took his first degree at the London School of Pharmacy, now part of University College. This was followed by a PhD at John Moore's University Liverpool where he gained a keen interest in cell biology and immunology. A postdoctoral fellowship followed at Washington University in St Louis to study endocytosis and the macrophage mannose receptor with Philip Stahl. In 1986 he moved to the Dana Farber Cancer Institute at Harvard Medical School to work with Cox Terhorst cloning genes for the signaling complex of the T-cell antigen receptor. He was appointed to Assistant Professor at Harvard Medical School in 1991 and performed some of the first experiments on T-cell antigen receptor assembly and ER-stress related protein degradation. In 1994 he returned to the UK to the Institute for Animal Health (The Pirbright Institute, UK) as Head of Immunology to study how viruses such as foot and mouth disease virus and African swine fever virus use cellular organelles to facilitate replication and how this affects immune responses. In 2005 he moved to UEA where his lab studies how viruses activate autophagy during cell entry and replication.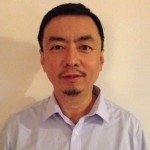 Harvard Medical School, USA
Dr Wenzhong Xiao
USA
Dr. Xiao is assistant professor of Bioinformatics at Harvard Medical School and director of the Inflammation & Metabolism Computational Center at Massachusetts General Hospital. He also leads a Computational Genomics Group at Stanford Genome Technology Center. He holds a doctorate degree in chemistry and structural biology from University of California at Berkeley and a master's degree in statistics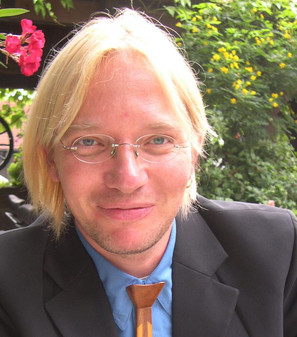 Charité University Hospital, Germany
Dr Lutz Schomburg
Germany
Prof. Dr. Lutz Schomburg received his training in biochemistry at the University of Hanover, Germany. He completed internships at the Max Planck Institute for Biochemistry in Munich, the Waite Agricultural Research Institute, Adelaide, Australia, and King's College London, UK. He worked at the Max Planck Institute for Experimental Endocrinology in Hannover, Germany, and received his PhD in 1994. As a postdoctoral fellow, he worked at Brigham and Women's Hospital, Harvard Medical School, Boston, USA, with Prof. William W. Chin and at Julius Maximilians University, Würzburg, Germany, with Prof. Josef Köhrle. He is currently President of the International Society for Selenium Research and Deputy Director of the Institute for Experimental Endocrinology at Charité Universitätsmedizin Berlin.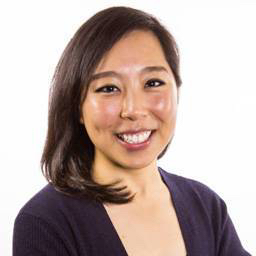 Jackson Laboratory, Connecticut, USA
Associate Professor Julia Oh
USA
Postdoc, National Human Genome Research Institute, National Institutes of Health
Ph.D., Stanford University
B.A., Harvard University Read more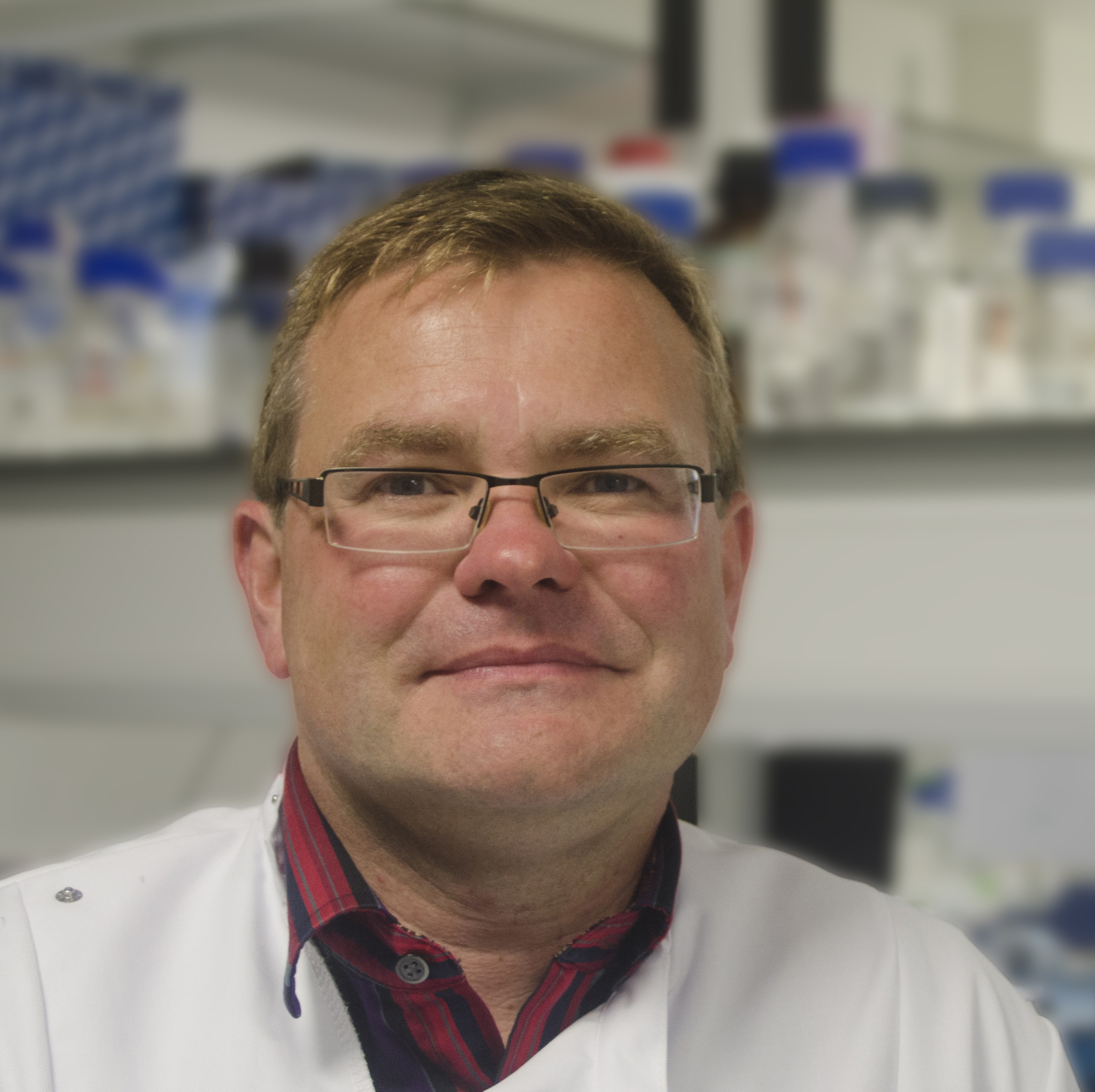 University of Liverpool, UK
Professor James Stewart
UK
International renounded in the field of virus-host interactions he trained as a molecular biologist, applying molecular techniques to study virus/host interactions, specifically the immune response.
A large part of his career has been spent studying pathogenesis and virus-host interactions, with a particular focus on the herpesvirus family.
Established the link between active EBV infection and idiopathic pulmonary fibrosis (IPF) and showed that this a consequence of the normal biology of this group of viruses.
With Tony Nash, developed murine gammaherpesvirus in mice as a means of studying authentic host-virus interactions, exploiting the power of virus reverse genetics and KO mouse technology.
More recently research has moved to focus on virus-host interactions in the respiratory tract, using other respiratory pathogens such as influenza A virus and RSV. Developed an integrative toolkit and pathway with which to do this using conventional and molecular techniques to analyse the course of virus infection combined with big data techniques and informatics to relate the function of viral determinants with host defence responses. The ultimate aim is to translate this into novel interventions and vaccines.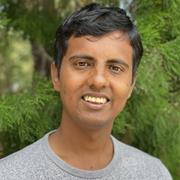 National Centre for Neuroimmunology and Emerging Diseases, Australia
Dr Kiran Thapaliya
Australia
Research Fellow in the area of Neuroimaging with the National Centre for Neuroimmunology and Emerging Diseases (NCNED).
Main research interest lies in the development of medical imaging methods for the direct in vivo mapping of tissue microstructure in Myalgic encephalomyelitis/chronic fatigue syndrome (ME/CFS) and Long COVID. Kiran's research focuses on understanding how changes in tissue microstructure influence MRI signals and the development of new neuroimaging methods to identify biomarkers for ME/CFS and Long COVID.
Read more
Nova Southeastern University, Florida
Professor Lubov Nathanson
USA
..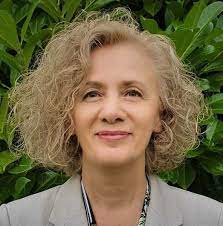 Aarhus University, Denmark
Professor Hatice Tankisi
Denmark
Department of Clinical Medicine - Department of Clinical Neurophysiology
Hatice Tankisi is a consultant in Clinical Neurophysiology at Aarhus University Hospital and professor at Aarhus University, Denmark. She is serving as the secretary and treasurer of ExCo Europe-Middle East-Africa Chapter, International Federation of Clinical Neurophysiology (EMEAC-IFCN) since 2018 and Co-chair of the Clinical Neurophysiology Panel, European Academy of Neurology (EAN) since 2020.
She was born and studied medicine and trained as a neurologist in Turkey and then moved to Denmark in 2000, trained as a neurophysiologist and did her PhD in Denmark. Her main research interests are peripheral nerve, muscle and cortical excitability tests with threshold tracking and motor unit number estimation methods for diagnosis and understanding disease pathophysiology in neurological disorders particularly ALS and polyneuropathy. She has more than 90 peer-reviewed papers and 6 book chapters. Hatice Tankisi has been a member of the European Multicenter EMG network, ESTEEM since 2000 and is serving as the leader of ESTEEM since 2020. She is also a member of the International Diabetic Neuropathy Consortium (IDNC), multicentre IMI-PainCare project and the QTMS Research Group.

University of South Florida, USA
Assistant Professor Bradlee Heckman
Denmark
University of South Florida, Health, Neuroscience Institute, Byrd Alzheimer's Center, USA
Bradlee L. Heckmann is an American biologist and neuroimmunologist who is currently an investigator at the Byrd Alzheimer's Center and USF Health Neuroscience Institute and assistant professor in molecular medicine at the USF Health Morsani College of Medicine. Prior to his faculty appointment, Heckmann held the John H. Sununu Endowed Fellowship[1] in immunology at St. Jude Children's Research Hospital. Heckmann's research is focused on understanding the regulation of inflammatory processes in the central nervous system, with particular emphasis on neurodegenerative diseases including Alzheimer's Disease[2] and the role of the autophagy machinery in this setting. #8362D5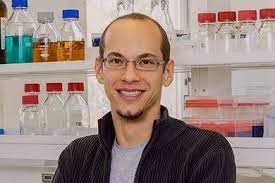 Medical University of Vienna
Dr Thomas Vogl
Austria
Group Leader, Medical University of Vienna
Thomas Vogl studied Molecular Microbiology at the University of Graz and completed his PhD in "Molecular Biomedical Sciences and Biotechnology'" at Graz University of Technology. International placements have taken him to Queensland University of Technology (Australia) and the Weizman Institute of Science (Israel). Most recently, he worked as a senior postdoc at the Diagnostics & Research Center for Molecular BioMedicine at MedUni Graz. Since August 2022, he has been leading a research group at the Center for Cancer Research at MedUni Vienna.
Dr. Thomas Vogl and his multidisciplinary team of molecular biologists, biochemists, and bioinformaticians are investigating which microbial and tumor factors are crucial for successful cancer therapies. Dr. Vogl's expertise lies in the combination of biological experiments with computer-assisted analyses. In this context, the immune system is analyzed in the laboratory using blood samples from patients alongside novel high-throughput methods.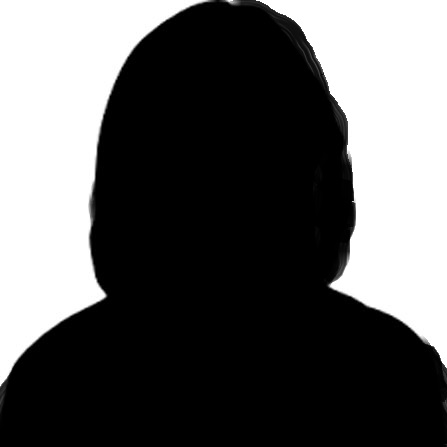 Presenter to be announced
Details will be announced shortly.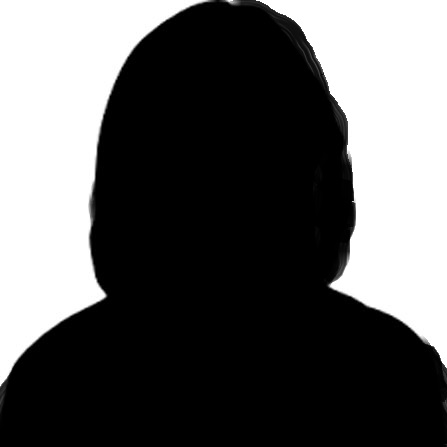 Presenter to be confirmed
Details will be announced shortly.
BRMEC12 AGENDA
The Invest in ME Research Biomedical Research into ME Colloquium 12 (BRMEC12) Day 1 begins at 09.00 on Wednesday 31st May 2023.
Confirmed speakers and representatives from the following institutes and agencies
National Institutes of Health (NIH)

University of East Anglia

Nova Southeastern University, Miami

Charité University Hospital, Berlin

Universidad Católica de Valencia

University College London

European ME Research Group

Copenhagen University Hospital

University of South Florida

The Free University in Amsterdam

Centers for Disease Control and Prevention (CDC)

Medical University of Vienna
Click below to expand/contract and show each day of the Colloquium
The programme is being finalised.
Times and presentations are subject to change and Invest in ME Research accepts no responsibility for cancellations, changes to presentations, changes to sequences of presentations or for the timings.
#
Session
Presenter(s)
1
Welcome and Introduction
Simon Carding
Quadram Institute, UK / European ME Research Group (EMERG)
Epidemiology of ME (and LONG COVID)
European ME Research Group (EMERG)
2
-
Host Virus Interaction - ME and Long Covid
Session Chair: Tom Wileman
Quadram Institute, UK / EMERG
Covid-Upp Understanding the post-viral phase: Phenotyping comparison of ME and long covid from CDC study
Nancy Klimas
Nova South East University, USA
ME/CFS and Long COVID: NIH STUDY
Avindra Nath
National Institues of Health (NIH), USA
tbc
Jonas Bergquist
University of Uppsala, Sweden / EMERG
tbc
Alain Moreau
Université de Montréal, Canada
tbc
Bhupesh Prusty
University of Würzburg, Germany
Neurological infection and Development of Models (tbc)
James Stewart
University of Liverpool, UK
Discussions
Chaired discussion amongst delegates
3
-
Microbiome
Session Chair: Simon Carding
Quadram Institute, UK / EMERG
tbc
Julia Oh
Jackson Laboratory, USA
tbc
Thomas Vogl, Medical University of Vienna, Austria
tbc
tbc
tbc
tbc
4
Immunology and Autoimmunity
Session Chair: Amolak Bansal, UK / EMERG
tbc
Marte Viken
University of Oslo, Norway / EMERG
tbc
Lutz Schomburg
Charité University Hospital, Germany
David Andersson
Kings College London
tba
tba
tba
tba
-
Discussions
Chaired discussion amongst delegates
5
-
Day 1 Discussions
Chaired discussion amongst delegates
---
#
Session
Presenter(s)
09:00
Welcome and Overview of Day 2
Simon Carding
Quadram Institute, UK / European ME Research Group (EMERG)
6
-
Mitochondrial Dysfunction and Metabolomics
Session chair: Rikke Olsen
Aarhus Universitet, UK / EMERG
ME/CFS and Long COVID:
Insights from Invasive Cardiopulmonary Exercise Testing
David Systrom
Harvard Medical school
Metabolic Modeling in ME/CFS and COVID
Wenzhong Xiao
Harvard Medical school
tba
Karl Johan Tronstad
University of Bergen, Norway / EMERG
tba
Maureen Hanson
Cornell University, USA
tba
Hatice Tankisi
Aarhus University
Sex-dependent Transcriptional Changes in Patients with ME/CFS in Response to Exercise – pilot study
Lubov Nathanson
Nova South East University
tba
tba
-
Discussions
Chaired discussion amongst delegates
7
-
Biomarkers
Session chair: tba
tbc
tbc
tbc
tbc
7
-
Therapies and Treatments
Session chair: Dr Jesper Mehlsen
Copenhagen University Hospital, Denmark / EMERG
tba
Bradlee Heckmann
University of South Florida
tba
Dr Jesper Mehlsen
Copenhagen University Hospital / EMERG
tba
Confirmed speaker
Professor Ola Didrik Saugstad
University of Oslo, Norway / EMERG
tba
tba
-
Discussions
Chaired discussion amongst delegates
4
-
Research Updates
Session chair: tbc
-
Neurological and Ion Channel Disturbances in ME/CFS and Long COVID
Kiran Thapaliya, NCNED
Australia
tba
tba
tba
tba
5
Initiatives in ME and Long Covid
Presenters and presentations confirmed and to be confirmed
6
-
Discussions
Chaired discussion amongst delegates
7
-
BRMEC10: Summary and Next Steps
Chaired discussion amongst delegates
---
#
Topic
Presenter(s)

1
Plasma Proteomics in iCPET - Analysis of ME patients
Peng Li
Harvard Medical School
---
---