Invest in ME Research Conference Sponsorship Opportunities
Helping IiMER Build a Research Foundation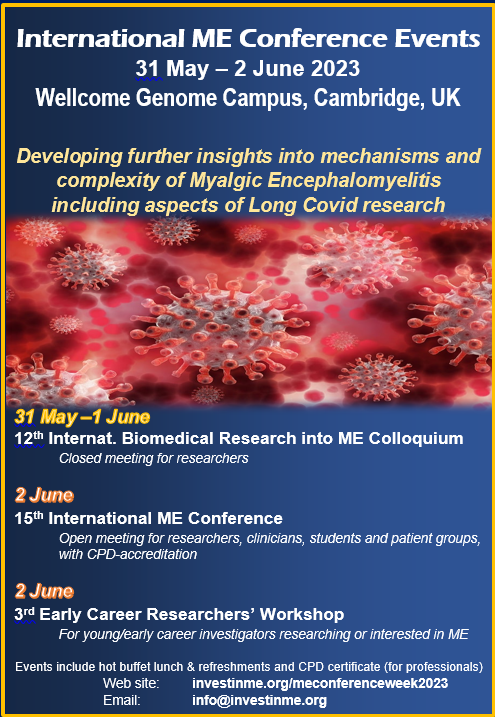 Invest in ME Research
Invest in ME Research welcome support in enabling us to create a major set of international cpd-accredited events that help to make progress in researching and treating this disease.
We have now organised fifteen International ME conferences and twelve Research Colloquiums and these events have an international reputation as events which can drive forward progress in this disease which will benefit patients and healthcare organisations and, ultimately, society.
The IIMEC* events create a friendly atmosphere with the focus on research, treatments and progress. The events attract researchers, professionals working in healthcare (GPs, nurses, paediatricians etc.), students, media personnel, politicians and ME patient groups, patients and carers from around the world.
It therefore provides unique opportunities to reach a wide range of interest groups, as well as targeted individual groups.
---
Please note that sponsorship decisions are at the discretion of trustees of the charity.
Please Contact Us if you would like to help us by sponsoring the conference.