Dr Elizabeth Unger from CDC Speaking at
#BRMEC9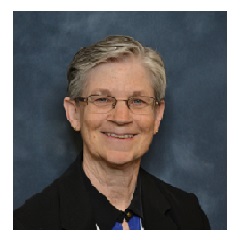 Dr Elizabeth R. Unger
We are are very pleased to announce that the USA Centers for Disease Control and Prevention (CDC) will also be represented at both Colloquium and Conference.
Dr Elizabeth (Beth) Unger will be attending BRMEC9 and IIMEC14 and speaking.
This is the third year running that the CDC will be present at our events - though last year Dr Unger did not have the opportunity to present at the Conference.
Elizabeth Unger PhD, MD Chief, Chronic Viral Diseases Branch Division of High-Consequence Pathogens and Pathology National Center for Emerging and Zoonotic Infectious Diseases, Atlanta, GA
Dr. Unger received an undergraduate degree in Chemistry at Lebanon Valley College, Annville, PA. She then earned her PhD and MD in the Division of Biologic Sciences at the University of Chicago where she also began a residency in pathology. Her residency and fellowship was completed at Pennsylvania State University Medical Center.
She is co-author of 142 peer-reviewed publications and 24 book chapters and serves on the editorial board of six scientific journals. In 2008, for her HPV research accomplishments, she received the Health and Human Services (HHS) Career Achievement Award.
During this time, Dr. Unger developed a practical method of colorimetic in situ hybridization. This work led to interest in tissue localization of HPV and ultimately to her initial appointment to CDC in 1997 to pursue molecular pathology of HPV and CFS.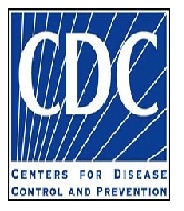 Dr. Unger is on the editorial boards of Journal of Molecular Diagnostics, Diagnostic Medical Pathology and the Journal of Histochemistry and Cytochemistry and she has served on boards, committees and working groups of organizations such as World Health Organization, Food and Drug Administration, Gates Foundation Global Health Program, American Social Health Association and College of American Pathologists.
At the CDC she was a member of the team that pioneered the use of gene expression in immune cells. She also helped establish the CDC's partnership with the National Cancer Institute for the Early Detection Research Network. In 2008 she received the Health and Human Services (HHS) Career Achievement Award for her work with human papilloma virus.
---
Further Links
---
The objective with Invest in ME Research's Colloquiums are to encourage and facilitate collaboration and sharing of knowledge between high-quality biomedical researchers around the world.

We also want to enable patients and carers and clinicians and healthcare staff - and the media - to become more educated about this disease and to hear of this research, mingle with each other and learn more of ME and its effects. This is why we hold the public conference following the colloquium.

The need is for better education, more funding for biomedical research and collaboration between researchers

The Colloquium has proved very successful and multiple collaborations have been created, new research has been initiated and, we dare to say, far more communications have been made between researchers across international boundaries.

Coming together, keeping together, ....and now working together!
An opportunity to form a crucial element of future biomedical research into ME.
Join this unique gathering and help further research into ME.